IRONBARK
IRONBARK: Growing Stronger by the Day
Ironbark Aboriginal Corporation has come a long way over the past 21 years.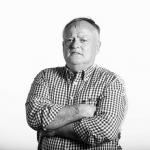 Words by

Nigel Adlam
Published

04 July 2021

It started operations in June 2000 with five staff working from a single old demountable on the outskirts of Darwin.
Today it has grown to more than 60 staff, with more than half of them Indigenous, 11 offices throughout the Top End, including corporate offices in Darwin Corporate Park and another base to be built nearby before Christmas.
Ironbark celebrated its 20th birthday with staff and key stakeholders at Government House in Darwin last year.
It was a special event in an iconic venue and staff were proud to have been part of the celebration.
Ironbark is entering its third decade of delivering services to not only Aboriginal and Torres Strait Islander people but also to the wider community – services that provide pathways for improving and changing their lives.
The organisation is proud to be celebrating its 21st milestone, and the changes for the better it has made to many lives.
It has not always been smooth sailing – there have been a few hiccups along the way.
Ironbark was experiencing a difficult time in business seven years ago, but a new Chief Executive, Shaun Pearce, new executive management team, as well as an experienced board of directors, have worked together to instill good practices and governance.
The corporation has recovered magnificently and evolved to become the successful organisation it is today. It places more than 400 Territorians in employment each year, ranging from managers to apprentice trades, labourers and frontline positions.
Ironbark works on a simple principle: happy staff work harder and deliver better service; this is demonstrated by the fact that several staff have worked in the organisation for more than 10 years.
"If you can't look after your own people, how can you expect them to look after anybody else?" says Shaun. "We have a caring, nurturing and supportive work environment for our staff.
"An important part of this work environment is the provision of training opportunities for our staff. We encourage all our staff to take up these training opportunities.
"If you develop a strong workplace environment, the dollars and cents will take care of themselves."
And board chair Robyn Regattieri says: "Staff are respected and valued at Ironbark. They know what they are doing is valuable and important. This makes for a very happy workplace.
"Good management has made Ironbark a strong organisation."
The corporation has diversified and strengthened over the past few years, which was a goal of the strategic plan as part of becoming a sustainable not-for-profit organisation.
Dramatic evidence of its progress is the fact that a company called On Country Construction, a joint venture of Ironbark with respected Territory born-and-bred construction firm Jaytex, is building the corporation's new offices and warehouse for Ironbark-owned business RapidClean NT in the neighboring Berrimah Industrial Estate.
Many of Ironbark's CDP participants have gained employment after completing a Certificate III in Civil Construction, which includes operating bobcats, graders and other heavy plant and equipment.
On Country has been involved in four projects with Jaytex, including an extensive refurbishment in Katherine and three other construction works, which has allowed for the training of several Indigenous apprentices.
"The joint venture provides a new revenue stream for Ironbark and, more importantly, a pathway for employment," says Shaun.
Ironbark aims to create education, employment, training, and business-creation opportunities for Aboriginal people, although it also helps non-Indigenous Territorians.
Labour hire is in particularly high demand.
"Any company that wants to increase its Indigenous employment can come to us."
Ironbark's work divisions are:
On Country Construction – 51 per cent stake, concentrating on Defence work, major projects, and remote housing.
Aboriginal Bush Traders, operating from the historic Lyons Cottage on The Esplanade – a social enterprise specialising in bush tucker, authentic Aboriginal and Torres Strait Islander arts and crafts, events, and workshops.
Ironbark Indigenous Support, a program that case manages people suffering directly from domestic violence.
RapidClean NT, a cleaning chemical, janitorial and paper goods supplier to wholesale and public markets. Ironbark employment, a labour hire business – an arm of the corporation that provides local work-ready staff.
Community Development Program, administered on behalf of the Federal Government to break the cycle of welfare dependency in remote communities by increasing employment opportunities through upskilling.
Corporate services such as business development and HR advice, and accountancy, mainly for small Aboriginal-owned businesses, but it would like to expand the services to cater for mainstream companies as well.
Ironbark covers a large area – from Howard Springs 200 kilometres south to just north of Pine Creek and from the Daly River and Cox Peninsular to Marrakai in the east.
It has seven work-for-the-dole activity centres: Holtze, Belyuen, Daly River, Adelaide River, Amangal, Humpty Doo, and Berry Springs.
The corporation is particularly proud of the Daly River hub, which includes a workshop, flood boat, arts, and a portable Lucas Mill, where members of the Nauiyu community can harvest mahogany and make products, such as boardroom and coffee tables.
Other work in the Daly River region includes a boat service used to deliver supplies and evacuate residents during flooding, which occurs nearly every year, and the post-flood clean-up.
The program at Holtze includes metal fabrication, including making mobile dog kennels for police dogs.
Ironbark has extensive community involvement, from sponsoring annual Naidoc Week activities as well as several sporting clubs and young people representing the Northern Territory in sport or academic growth throughout the year.
It has plans to expand further over the next few years – with the mission statement always in mind: Changing lives one story at a time.