Northern Australia Infrastructure Facility
INVESTING FOR IMPACT
The Federal agency set up to power economic development in Northern Australia has invested $711 million in Territory projects.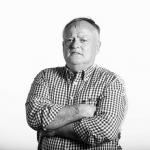 Words by

Nigel Adlam
Published

05 October 2021

And there's undoubtedly more to come.
NAIF – or the Northern Australia Infrastructure Facility – is a Federal Government facility that provides funding, until recently purely through loans, dedicated to driving economic activity and job creation.
It partners with the private sector to deliver impactful projects right across the north.
In the Territory, projects supported by NAIF are expected to create more than 3000 jobs in construction and operation and bring $2.4 billion in economic benefits.
Supported by an office in Darwin, NAIF-backed projects in the Territory are:
Transport: Darwin shiplift – $300 million; NT Airports – $150 million
Social infrastructure: Charles Darwin University – $151.5 million; Voyages Indigenous tourism – $27.5 million; Arnhem Land Aboriginal Progress Corporation – $13.5 million
Agriculture/water: Humpty Doo Barramundi – $31.2 million over two loans
Energy: Hudson Creek power station and Batchelor solar farm – $37 million
Overall, NAIF has committed a total of $3.1 billion for projects in Northern Australia since it was set up by the Federal Government in 2016 as a $5 billion development financier.
The projects are forecast to generate more than $15 billion in economic impact and support more than 10,000 jobs during construction and operation.
NAIF, which is led by chief executive, Chris Wade, provides concessional loans or equity in infrastructure projects in the Territory, Queensland and Western Australia with the aim of stimulating transformational economic growth.
Its focus is on public benefit, economic and population growth, and Indigenous involvement.
Two prominent Territorians have been appointed to key positions with NAIF.
Centralian-born Tracey Hayes, the former chief executive of the NT Cattlemen's Association, is the new chair and Steve Margetic, chief executive of Territory born-and-bred construction giant Sitzler has been appointed to the board of management.
NAIF, which comes under the Minister for Northern Australia, David Littleproud, plans to deliver more for the north by implementing a package of reforms, which passed the Federal Parliament earlier in 2021.
The measures include an extension to the organisation's mandate until 2026.
Other reforms are expanding support beyond construction to include the funding of broader development costs, expanding debt tools to include letters of credit and guarantees, the ability to develop financing partnerships to provide smaller value loans and equity, and direct financing capability.
NAIF says it is thankful to the Territory Government for their help in closing four financial agreements for NT projects this year "in a timely fashion".
For further information on available NAIF financing products and arrangements:

Investing for impact across the north