GTNT GROUP
INSPIRING WOMEN IN TRADE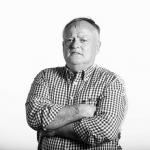 Words by

Nigel Adlam
Published

04 July 2021

Mary Coulter is a dedicated and ambitious electrical apprentice who has achieved excellent results through her commitment to achieving her goals. In 2018 Mary applied for the Power Careers program through GTNT Group, this initiative is funded and supported by the Northern Territory Government Department of Industry, Tourism and Trade which provided fourteen women the opportunity to commence a career in the electrical industry. During the program Mary had the opportunity to share her story with young Indigenous females and encouraged them to work hard to achieve their own goals.
After completing the initial six months at trade school with the Power Careers program Mary secured a position with South32 GEMCO and commenced working fly in fly out between Darwin and Groote Eylandt. When COVID-19 restrictions came into place Mary felt a responsibility to step up and take advantage of the opportunity to improve her skillset, Mary is now completing her dual trade in Instrumentation and Electrotechnology. From the Power Careers Program Mary has keep in close contact with many of the participants who have also gained employment in various roles within the electrical industry. It has been great to have their support as various women in the group have gone through challenges throughout their journey "It has been encouraging to share our stories and to compare the types of work we are doing".
Mary commends Charles Darwin University on their training. "Each time I completed a block it allowed me to be able to expand upon what I already knew and to apply it to my work. I have found this to be true with all trade school blocks I have had at CDU in the past 3 years."
In 2018 Mary took time off work to travel to Timor-Leste with her father who also works in the electrical industry to give a local Timorese school power through the installation of solar panels. Mary also takes the time to volunteer at the Deckchair Cinema as well as the Port Darwin Women's football club which Mary has been a member of for many years, despite working FIFO Mary has continued playing, volunteering and was the top goal scorer last season for the club.
Through each stage of Mary's apprenticeship, she has been a finalist in the outstanding category for the corresponding stage, this year was no different and Mary was a finalist in the Outstanding Apprentice – Stage 3 category for which she received a judges Commendation Award for being an amazing finalist who demonstrated such passion and commitment to her training, industry and community. Mary is an incredible electrical apprentice who is an excellent role model to others in her community.