POWER AND WATER CORPORATION
INNOVATION AND KNOW-HOW
The charm and challenge of the Northern Territory environment presents the team at Power and Water Corporation with opportunities to explore innovative solutions in the reliable delivery of a quality water supply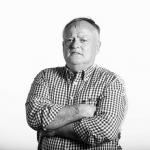 Words by

Nigel Adlam
Published

04 July 2021

Acutely focused on making a difference to the lives and livelihoods of all Territorians, the need to adapt and develop engineering and scientific solutions is ever present; with almost every application of standard water management technology requiring a degree of specialist tailoring to operate effectively in the Territory context.
Chief Executive Officer, Djuna Pollard says, "Our geography is vast and the population is sparse, punctuated by large scale industrial projects, delivering water and electricity within some of the harshest climate conditions on the planet.
"The geography where we operate is extreme and highly changeable—it is these challenges that attract a certain kind of team member; professionals and technicians with a tenacious drive and dedication to do whatever it takes to deliver.
"The customer base we serve, including the industrial sector, is a landscape that can evolve rapidly. This means our capacity to adapt and the ability to shift capability is crucial to our success in managing the escalating expectations of our community."
The result sees a spirit of innovation, culture of R&D know-how and an openness to partner with leading institutions as a routine component of Power and Water's work across the NT.
Modelling with CSIRO
In collaboration with the CSIRO, Power and Water is at the forefront of research that could have ramifications for water management throughout the tropical world.
The joint initiative seeks to measure and model the rate of evaporation from Darwin River Reservoir, which provides more than 80 percent of the drinking water supply for Darwin and Palmerston.
Reservoir evaporation rates in the tropics are poorly understood. Traditionally, evaporation is measured in a large, circular metal container called a pan placed on land.
Driven by a desire for a high degree of accuracy Power and Water is gathering data from a 6 X 3 metre floating pan anchored in the reservoir.
The device measures air and water temperature, humidity, wind speed, atmospheric pressure, rainfall and the change in pan water level in order to relate weather parameters to evaporation rates.
And it even takes a "selfie" every day to ensure the delicate instrumentation and structure is undamaged and moored correctly. This provides confidence that the data being collected is accurate.
The new technology also features an ultrasonic algae killer, which bursts algae cells growing in the pan, allowing the system to remain in situ for months at a time.
Power and Water Headworks Planning Engineer Martin Loipersberger is collating local reservoir weather and level data and providing it to project head and CSIRO hydrologist Dr David McJannet in Brisbane.
It is another example of the corporation driving innovation to tailor science and engineering solutions to meet the unique environmental challenges that are present in the Northern Territory.
The mining sector stands to reap major benefit from the research project—with a keen interest in developing methods for speeding up evaporation rates from tailings dams.
"Faster evaporation means less expenditure on dams," says Mr Loipersberger.
Two sensors provide non-contact measurement of water temperature in the pan and in the reservoir, which enables scientists to make corrections for temperature differences.
"The evaporation pan uses state-of-the-art instruments, ultrasonic algae control systems, and fully automated filling and emptying routines," says Dr McJannet.
A small automatic water pump refills the pan to a predetermined level every night.
Magnetic level sensors give a high-resolution reading of the water level as it drops because of evaporation.
Darwin River Reservoir currently covers 40 square kilometres and holds about 250 billion litres of water.
Up to 200 million litres are lost to evaporation every day, while Greater Darwin draws 127 million litres a day—a volume that will only grow as the Territory economy diversifies and population expands.
The project began in March and will run until September, after which sufficient data will have been collected to inform the evaporation modelling and position all water body managers in tropical climates to better understand their precious resource.