GTNT GROUP CELEBRATES BEST OF THE BEST
Shane Greening was born to be a mechanic.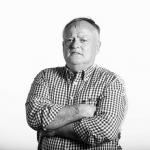 Words by

Nigel Adlam
Published

10 July 2023
He started working on motors at the age of seven and built his first engine at 10.
"I used to hold the torch when I was a little boy while my dad worked," he says.
Shane, who works for RK Diesel Services in Alice Springs, is this year's GTNT Group Apprentice of the Year.
"It was great to win," he says. Shane, aged 19, completed his four-year apprenticeship in two years and nine months.
"I just put my head down and worked hard. I did everything I had to do and then some. I love what I do."
His father Darren, whose nickname is Axle, is a diesel mechanic and his brother Corey races speedway.
Shane, who was born in Alice, competes in off-road racing, including the Finke Desert Race.
Shenea Tipungwuti, who works at the Menzies School of Health Research in Darwin, was named GTNT Group Aboriginal Trainee of the Year at the ceremony in Mindil Beach Casino Resort.
Nilsen Electrical enjoyed a big night – they were named Host Business of the Year and three of their staff, Elijah Coombes, Julian Coburn and Ranty Labasi, won awards, and Mitzi Nalzaro and David Bruce were finalists .
Company general manager Russell Cahill Nilson has been working with GTNT Group since 2019 to offer a premium recruitment, employment, mentoring and support service for apprentices and trainees.
"We are big fans of GTNT Group," he says. "They are able to source the highest quality of apprentices and have drastically improved our approach to training the next generation of skilled workers in the Territory.
"Thanks to the support of GTNT Group, we have developed a comprehensive training program that seamlessly integrates both on-the-job and off-the-job training, optimising our apprentices' learning potential and capacity for skills development."
Nilsen's completion rate for apprentices and trainees is 87.5 percent, nearly 30 percentage points higher than the Territory average.
More than 21 percent of the apprentices and trainees are Indigenous and 31.5 percent women. The GTNT Group awards celebrate the achievements of Territory apprentices, trainees, supervisors and host businesses.
GTNT Group chief executive officer Kathryn Stenson says: "This was our biggest year to date with record nominations and record guest attendance.
"It was just a fabulous evening and I want to thank all our incredible sponsors – without you we couldn't put on such an amazing event.
"To all the people who are behind the scenes for apprentices and trainees – the Northern Territory Government, RTOs, the employers, schools, and their families – on behalf of GTNT Group Group, we thank you for all that you do to ensure the future of the Territory is in safe hands."