NT LAND CORPORATION
GROWING OUR FUTURE
The drive to diversify the Northern Territory economy and create long-term jobs took a giant step forward with three land releases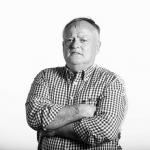 Words by

Nigel Adlam
Published

01 January 2021
The highly prospective agricultural land is spread across the Territory. Economic flow-on from the releases is expected to create more than 150 new jobs and regional training opportunities.
It will also increase the Territory's capacity to lead in new agricultural innovation, technology, infrastructure and environmental stewardship.
With the support of the Northern Territory Government, the NT Land Corporation, in partnership with NT Farmers Association, is calling for expressions of interest for: Keep Plains Agricultural Development – 67,500 hectares available on the NT-Western Australia
border, adjoining the iconic Ord River Irrigation Scheme, and suitable for a wide variety of high-quality broadacre crops – from melons to cotton to sorghum and chia.
Wildman Agricultural Development – 26,000 hectares of land along the Stuart Highway and Point Stuart Road, which could be used for high yield crops, such as bananas, mangoes and leafy vegetables, as well as cattle and buffalo production.
Larrimah Agricultural Development – 5712 hectares of land on offer in the Big River region with direct access to logistics routes along the Stuart Highway, suitable for a wide range of dryland and irrigated crops, including mangoes, citrus and melons, as well as intensified beef production.
Agriculture is Australia's fastest growing sector. The Territory has a diverse and well-established agriculture, forestry and fisheries sectors, with plant-based industries alone worth more than $350 million and over 135,000 tonnes of produce grown annually.
The Northern Territory is already recognised as a producer and supplier of high-quality mangoes, melons and Asian vegetables to domestic and international markets.
The agricultural land releases will enhance the development of sustainable industries, grow regional and remote economies, create jobs and training, and provide business opportunities for Territorians.
The Territory Government is supporting the land releases through significant investment in soil, land and water studies, environmental investigations, infrastructure works and road upgrades, such as the major investment in the Keep River Road.
The land releases were warmly welcomed by the NT Farmers Association.
Chief Executive Paul Burke says the land releases will provide experienced developers and high-quality investors with the opportunity to gain exposure to the Territory's agricultural industry, which has been growing at over 10.66 percent a year.
"This is the largest land release in the history of the Northern Territory," he says.
"With nearly 100,000 hectares of prime land on offer and our proximity to key Asian export markets, the agricultural opportunities are exceptional."
And National Farmers Federation Chief Executive Tony Mahar says the land release will significantly contribute towards the industry's vision of achieving $100 billion in farm gate output by 2030.
"The agricultural development of these parcels of land will strengthen Australia's position as an agricultural powerhouse that exports outstanding produce to the world," he says.