CORE LITHIUM
FULL SPEED AHEAD
A world-class mining project for an in-demand renewable energy resource has taken several giant steps forward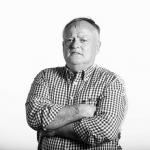 Words by

Nigel Adlam
Published

03 July 2021

Core Lithium is developing the Finniss Project only 25 kilometres – or one hour's drive on sealed roads – from Darwin.
It's set to be Australia's most cost-effective lithium project to date.
In fact, while a number of lithium projects in Western Australia have closed in the past couple of years while lithium prices idled, Core has timed its run well and is poised to capitalise on the renewed surge and interest in renewable energy and electric vehicles.
Core Lithium expects to be exporting quality, lithium-rich spodumene next year to a variety of markets via Port Darwin, Australia's closest port to Asia.
Since the last time Territory Q covered Core's progress, the following milestones have been achieved: 
The Federal Government awarded the project Major Project Status, which speeds up development by allowing a single port of call for all approval applications
The NT Government's Local Jobs Fund committed a $5 million conditional loan offer
Core's largest lithium offtake partner, Yahua, signed a supply deal with Tesla in the United States, which saw Core's share price jump significantly following the announcement
Core signed an option agreement to acquire six further mineral leases adjacent to the Finniss project
Twin feasibility studies showed a 159 percent increase in ore reserves at Finniss – doubling the projected life of the mine through a mix of underground and open pit mining at its Grants, BP33 and Carlton deposits.
A five-year deal was officially inked to export lithium concentrate through Darwin Port
Core Lithium Managing Director Stephen Biggins says the project is construction ready.
He hopes to start building the mine by the end of this year and for the first concentrate to be produced by the end of 2022.
Mr Biggins says the Finniss Project will be a significant contributor to the lithium battery supply chain and to the Territory economy.
"It will help lead us to a low-emissions future," he says.
After granting Major Project Status, Resources Minister Keith Pitt said: "This project will be able to supply markets in Asia and Europe with critical minerals, and will have the potential to increase downstream processing, increasing supply chain diversification."
And Mr Biggins says: "When in production, the Finniss Project will be the first Australian lithium-producing mine outside of Western Australia, with our proximity to Darwin Port – the country's nearest port to Asia – serving as a direct route for our lithium to be processed and delivered to end users worldwide.
"This opens up a pathway for a critical minerals hub to be established in Northern Australia, along with the potential for significant associated local manufacturing opportunities."
Yahua's US agreement opens the way for the construction-ready Finniss Lithium Project to be a key source of spodumene concentrate for Tesla and other customers.
Yahua has a binding three-year, 75,000 tonnes per annum offtake agreement with Core.
"Existing and prospective offtake partners from all over the globe have recognised the excellent prospects for Core Lithium to become an efficient and reliable supplier of high-quality spodumene concentrate, aided by the support of the NT Government," says Mr Biggins.
He says their interest is a reflection of Core's commitment to being a truly global supplier of the lithium-ion battery supply chain.
"The breadth of enquiries we are receiving signals the inevitable establishment and growth of downstream lithium processing and battery manufacturing in both Europe and the US. 
"China remains a very important market to us. However, Tesla has recently celebrated producing a million all-electric vehicles and Tesla was the UK's best-selling vehicle in April.
"The electric vehicle industry will drive the bulk of lithium demand – and there will be demand for this critical element right across the globe."
Core's new six mineral leases all have a history of tin and tantalum mining from pegmatites with similar chemistry as the high-grade spodumene pegmatites at Finniss' tenements.
"This new acquisition of multiple pegmatite mines adjacent to the Finniss Lithium Project has the potential to significantly accelerate Core's resource expansion plans," Mr Biggins says.
The Territory Government loan also demonstrates further confidence in the robust long-term financial returns to be generated by the Finniss project.
"The proposed financial commitment is a recognition of the value of the Finniss Lithium Project and its contribution to reducing global emissions and contributing to the rebound in economic growth in the Territory," says Mr Biggins.
While the twin studies increase Finniss' total ore reserves to 5.7 million tonnes, supporting a seven-year mine life, with the prospect of achieving closer to a 10-year mine life when considering the project's potential resource inventory.
"This is a major development for Core, and we expect to be announcing more positive news as our exploration work continues.," says Mr Biggins.