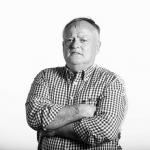 Words by

Nigel Adlam
Published

30 September 2022

Construction is powering ahead at the Crowley Bulk Fuel Storage Facility in Darwin.
Work on all 11 tanks has started, with the final ringbeam being poured in August.
The most advanced tank now has four levels of steel strakes in place with all other tanks at various stages of development.
The facility, which will be the largest of its kind in the Territory, is being built at the Land Development Corporation's Bulk Liquids Area at East Arm.
Saunders international is carrying out engineering, procurement and construction management services to Crowley, as well as serving as the constructor for tank works.
Tetra Tech Proteus is the engineer of record and is providing design services.
The $270 million project will play a pivotal role in servicing US defence operations.
It has created about 200 jobs in its construction phase and will support up to 10 once operational.
Crowley recently entered into an Memorandum of Understanding with Larrakia Development Corporation to collaboratively develop job-training programs that will lead to full-time employment in the new facility for Larrakia.
Once finished the facility will hold up to 300 million litres of military specification fuel for use by US Defence.
Construction is anticipated to be completed in September 2023, with the facility to be operational shortly after.
NT Investment Commissioner Andy Cowan says: "The Crowley Fuel Storage Facility is taking shape and transforming East Arm – creating local jobs and helping drive further investment as the Territory continues to grow a $40 billion economy by 2030.
"This project will strengthen the Territory's capabilities in defence and national security, positioning Darwin as a key alliance hub for the Indo Pacific."
Crowley Government Services Vice-President Sean Thomas says:
"The dedicated efforts of the entire Crowley team, including our project partners, as well as our myriad of stakeholders across Australia and the Pacific region, is the key to the successful advancement of this strategic capability.
"We are honoured to add value to the fabric of the Northern Territory, but also, importantly, to serve those in uniform that work tirelessly to ensure a free and open Indo-Pacific region."
THIS PROJECT WILL STRENGTHEN THE TERRITORY'S CAPABILITIES IN DEFENCE AND NATIONAL SECURITY, AND HELP DRIVE FURTHER INVESTMENT AS THE TERRITORY CONTINUES TO GROW A $40 BILLION ECONOMY BY 2030. 84