HILTON HOTELS AND RESORTS & DOUBLETREE BY HILTON
FOUR HOTELS ONE TERRITORY
An increasing number of Australians are discovering that the Hilton isn't just a place for a good meal and comfortable night's sleep.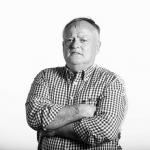 Words by

Nigel Adlam
Published

01 October 2019

The company's chain of hotels and resorts is also the perfect place for an event – big or small. Hilton and DoubleTree's portfolio of top-class properties in the Northern Territory means that it can cater for everything from a one-day workshop to a major conference, from a corporate dinner to a big wedding.
"We've got a lot of experience in managing events – and the feedback is that we do them very well," says NT cluster commercial director Chaitanya Rane.
Hilton manages four properties in the Territory – Hilton Darwin, the two DoubleTree by Hilton hotels on The Esplanade in Darwin and another DoubleTree by Hilton in Alice Springs. All four cater for conferences and events.
The crown jewel is the Grand Ballroom in the DoubleTree by Hilton Esplanade Darwin next to Darwin Entertainment Centre. It can hold 400 people theatre-style or 350 banquet-style. Unbeknown to most people, the hotel is linked by a short, same-level walkway to Darwin Entertainment Centre, which expands the conference capacity up to 1,000.
"Delegates can stay and dine in the hotel and attend the conference in the entertainment centre," says NT cluster conference and events sales manager Jerusha Harper-Ceylani. "We do all the catering. It's a perfect arrangement. We've got fabulous rooms with great lighting for pre-function and pre-dinner drinks."
The sophisticated lighting system allows organisers to light up the room in company colours if desired. One event had guests led from pre-dinner drinks around the hotel's outdoor water fountain to the Grand Ballroom by circus performers.
Newly-appointed general manager for all DoubleTree by Hilton hotels in the NT Todd Grierson, who moved to Darwin from the company's Alice Springs property, is keen on using as many of the DoubleTree by Hilton's spaces as possible, especially outdoors.
The hotel has even held dinners in Bicentennial Park on The Esplanade. The other DoubleTree by Hilton on The Esplanade has a more intimate setting for 150 guests theatre-style and 130 for dinner – but still with full AV and excellent lighting. It has a Poolside Garden perfect for social events.
Hilton Darwin in Mitchell Street is looking particularly revitalised after a refurbishment earlier this year. It also has an impressive ballroom with AV capable of catering for 300 theatre-style and 140 cabaret-style.
"Our aim is to showcase Hilton Darwin as a five-star destination not only for corporate functions but also social events such as weddings," said Markus Kaliss, general manager for Hilton Darwin.
For those who are interested in taking their events to the Red Centre, the Grand Ballroom in DoubleTree by Hilton Alice Springs property holds 250 theatre-style and 150 for dining. It has indoor and outdoor spaces for events capable of catering for 1,000 guests. The hotel also caters for major outdoor dinners and has staged events at the Quarry and Old Telegraph Station.
One Quarry dining experience became the talk of the town: while a musician played the haunting sounds of the didgeridoo, an artist drew – and his work was projected onto the walls of the quarry. "It was amazing," says Ms Harper-Ceylani. "It was a work of art in itself."
DoubleTree by Hilton Alice Springs will be undergoing renovation later this year with a goal to transform its guest rooms and bring them back to a state of modern elegance and luxury.
Each team member from the cluster conference and events team acts the point of contact for all Hilton hotels in the Northern Territory for their designated clients. If you hold an event with them in Darwin, they can help you take your next event to Alice Springs and provide the same Hilton experience.
All the Hilton properties are also becoming increasingly popular for weddings – because the catering is excellent and the organisation efficient, the two most important elements of the big day.
Hilton doesn't just promote its own business – it also promotes the Territory as a whole, pointing out the many attractions to interstate and overseas visitors. "We want to fill the earth with the light and warmth of hospitality – by delivering exceptional experiences – every hotel, every guest, every time.," says Mr Rane. TQ