Resources Week
FORGET THE SOUTHERN BEETROOT LATE-SIPPERS
The Northern Territory's oil and gas industry is of critical importance to Australia, a leading energy analyst says.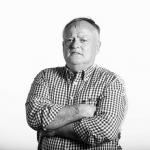 Words by

Nigel Adlam
Published

06 October 2021

Saul Kavonic, head of the oil, energy and gas division of Credit Suisse, says the Southeast Asia Australia Onshore & Offshore Conference in Darwin is a unique opportunity to focus on the NT's role in the nation's finances.
"Australia's oil and gas sectors are critical to the national economy, but operations take place in the regions, out of sight from the big cities in the Southeast," he says.
"SEAAOC is an important event because it takes place near the people and projects that keep Australia's economy going, regardless of what the beetroot latte-sipping folk far away in the inner cities of Sydney and Melbourne may pontificate."
Mr Kavonic will chair day one of SEAAOC at NT Resources Week, which is being held at the Darwin Convention Centre from 27-28 October.
The conference will bring together major Australasian players in oil, gas and petroleum.
Mr Kavonic says it is crucial for all industry stakeholders to not lose touch with where the real work gets done.
"SEAAOC provides a fantastic platform for industry to discuss emerging trends in energy and showcase the Northern Territory and regional Australia's critical importance to the nation."
Investment in natural gas is a strategic focus of the Government's Covid-19 recovery plan, with new sites in the Territory playing a central part.
He says the emerging Beetaloo Basin is "approaching crunch time".
"Key themes that demand debate include how investor, industry and government support for the next phase of the Beetaloo development can materialise, as billions of dollars will be needed to see commercial development at scale."
Decarbonisation of the oil and gas sectors will also be a major topic at the conference.
"Decarbonisation trends will be a focus of discussion, including how oil and gas development can reduce their carbon footprint, and the potential for the NT to develop major carbon offset and CCS hubs to position for increasing carbon policy and prices in Asia over coming decades.
"Oil and gas companies are already major players in CCUS, H2, carbon offsets development and markets, alongside finding ways to increase efficiency and reduce emissions from their businesses."
Speakers at NT Resources Week include Kevin Gallagher and Brett Woods of Santos; Chris Wilson and Phil Grainger of INPEX; Chris White of Origin Energy; Alex Underwood of Empire Energy; Chief Minister Michael Gunner; and Power and Water chief executive Djuna Pollard.