DARWIN LAKSA FESTIVAL
FOR THE LOVE OF LAKSA
There's nothing like a good laksa to get Territorians excited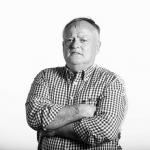 Words by

Nigel Adlam
Published

06 January 2021

About 3000 people attended the Laksa Festival in Darwin in late November. And 3600 downloaded a special Food Tour app and voted for what they considered the best of 69 featured dishes to determine the People's Choice winner on festival day.
Festival organisers secretly sent out a team of "ninjas" to taste the dishes to determine the top 10 dishes for tasting by the official judging panel, which was headed by renowned restaurateur Jimmy Shu.
The Golden Bowl award went to Chok's Place for the second year running. People's Choice was won by Guo Yang Yei, known as Mary, whose laksa stall in Parap market attracts a long queue.
The People's Choice award was won by the laksa schnitzel at Berry Springs Tavern.
There were also lucky door prizes for those who registered to attend before the event. Prizes were sponsored by main sponsors Airnorth, Darwin City Hotel and Ward Keller legal firm. Other sponsors were City Cafe, Crocosaurus Cove, 007 Jetski Adventures, iAir, Lasseters and Mix 104.9.
The Laksa Festival, which was held for the second year and was again free, attracted 21 food stalls.
It was an initiative of the Territory Government, managed by Activate Darwin and organised by Darwin-based creative design and marketing firm Campaign Edge Sprout.
The Territory is recognised as one of the happiest multicultural places in the world.
The Laksa Festival, which was again held at the Chung Wah Society in Darwin city centre, was a tremendous celebration of our multicultural community, our love of good food and our tropical climate.
The Territory's laksas are recognised internationally as the best in the world – so much so that the laksa is considered the NT's "national" dish and Darwin describes itself as the Laksa Capital of the World.
The spicy noodle soup originated in the Peranakan culture, which developed after Chinese traders settled in Indonesia, Malaysia and Singapore, mainly from the 15th to 17th centuries – and married Malay women.
The Chinese brought their noodle soup with them. And the Malay women immediately thought: "I know what this need – something to spice it up."
Laksa was born … fusion cooking at its finest. The origin of the name is unclear. It may originate from the Sanskrit word "laksha", which means many in Hindi – a reference to the many ingredients.
Or it may come from the Persian "lakhshah", a kind of vermicelli. Or it may stem from "la sha" – pronounced "latsa in Cantonese" – which means "spicy sand", a reference to the gravy.
GOLDEN BOWL & PEOPLE'S CHOICE
PRIZE WINNERS:
• People's Choice Laksa – Mary's
• People's Choice Inspired By – Berry Springs Tavern,
Laksa Schnitzel
• Golden Bowl Winner – Chok's Place (second year running).