Shorecast
FISHING FOR OUR FUTURE
Recreational anglers and tourist operators will soon be reeling in the rewards from the Northern Territory's most ambitious artificial reef project.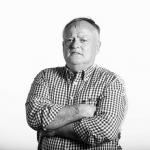 Words by

Nigel Adlam
Published

01 October 2019

Darwin-owned and operated Shorecast NT has already constructed 118 of the huge concrete "pyramids", which will be lowered into the sea in clusters to create four reefs – each the size of a football pitch. Each pyramid weighs 23 tonnes.
The new reefs, which contain very little steel support and will be immune from concrete "cancer", are expected to last 100 years.
Shorecast NT owner Arthur Hamilton says the pyramids will evolve into full, ecologically balanced reefs in less than two years. "Similar artificial reefs in New South Wales took about two years, but we expect the process to be less than that in our tropical waters," he says.
Artificial reefs have been shown to be up to six times more productive than natural reefs. The reefs, which have plenty of nooks and crannies for fish to hide in, will be placed in the Beagle Gulf – two between North Gutter and Lee Point, one in the Dundee region and one between the Vernon Islands and Cape Hotham.
Shorecast partnered with specialist engineering firm Subcon Technologies, which is an International Marine Foundation, Subsea Stabilisation and Enhanced Reefs company, to win the $8.3 million artificial reef contract, which is part of the Territory Government's $50 million investment to improve recreational fishing opportunities.
Subcon Technologies was brought in because it has vast experience in the field after building reef modules for Exmouth, South Sydney, Merimbula, Port Macquarie and Rottnest Island.
Mr Hamilton says the reefs are an astute investment by the NT Government for the future Territory recreational fishing industry. "Fishing is a healthy pastime for everyone – it's something families can enjoy together," says the father of three. "When kids are out fishing, they're not sitting in front of a computer or doing drugs. The artificial reefs will be a great asset to the Territory for recreational fishers and the environment. Fishing is a big part of the fantastic lifestyle in the Territory. People move out of the Territory to see if life is better – and they always find that it isn't."
Mr Hamilton says the tourism industry will also benefit from the reefs. "They will become great fishing spots for charter operators and guides," he says.
The Amateur Fishermen's Association of the Northern Territory is delighted with the major reef project.
"These new purpose-built reefs will help create new, exciting and diverse fishing opportunities for Top End fishers and tourists," says chief executive David Ciaravolo. Artificial fish habitat design and construction has come a long way and the reefs that will feature in the Top End will be world class."
The structures, which replicate natural reef habitats on the sea floor, create new habitats, increase fish populations and enhance the productivity of fish stocks, and are setting a new standard for the Northern Territory. Primary Industry and Resources Minister Paul Kirby says the reefs will enhance the sustainability of key fishery resources and improve recreational fishing opportunities.
"This keystone project is part of the Northern Territory Government's commitment to expand and improve recreational fishing as a lifestyle activity and tourism feature in the Top End," he says.
Shorecast NT is also chipping in with 20 small artificial reefs without charge. They will be placed near jetties, such as Nightcliff.
The job of welding the 1.6-metre-high reefs was given to the Helping People Achieve charity, which provides employment and support for people with disabilities.
Mr Hamilton is pleased that 85 percent of the work on the artificial reefs was done by Territory companies, including HPA. Three HPA staff members have been engaged, making the company the only Australian Disability Enterprise in the Top End to undertake welding on the man-made reef structures.
"Shorelands and HPA have a long working history and is proud to work with a dynamic company with modern-thinking processes. More construction companies should consider HPA for quality work on fabrication jobs. It assists their employees, builds their skills and helps achieve greater goals. We'll be considering them on all jobs in the future."
The concrete – described by Mr Hamilton as a "world-class mix" – was all provided by Territory owned and operated HB Group, which is owned by the Halkitis family.
Shorecast NT is part of the Shorelands Group of Companies , which provides a wide range of services, including supply base and airport support operations; crane and truck hire of various sizes to suit most civil and building requirements; and barge services throughout the NT coastal areas, as well as northern Western Australia and Queensland; labour hire; and the production and installation of concrete panels, ranging in size from pits to major commercial buildings.
The group has 60 staff; many of the workers have been with the company for more than 10 years. One of the vessels used to lower the pyramids into the sea is owned by the Darwin office of Guardian Offshore.
There is a sad but endearing Territory touch to the project. A Shorecast barge used to carry the pyramids out to sea is named Jane Virgo after Mr Hamilton's late PA. "She reported for work right up until the day she died from cancer. This is our way of remembering and honouring a brave Territory woman." TQ
CONTACT
Arthur Hamilton
Shorecast NT
2 Pearl Court, East Arm, Darwin 0822
PO Box 39446 Winnellie NT 0821
08 8932 3344
enquiry@shorelandsgroup.com.au
shorelandsgroup.com.au