FORTUNE AGRIBUSINESS
FARM PROMISES RICH ECONOMIC HARVEST
An exciting new horticultural venture will soon turn a slice of the Outback green.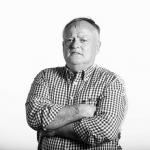 Words by

Nigel Adlam
Published

05 January 2022

Australian company Fortune Agribusiness bought Singleton Station, near Tennant Creek, in 2016 not to just run as a cattle station but also to develop one of the country's largest mixed horticulture farms.
The project follows the Territory Government conducting research into a large reservoir of underground water in the Western Davenport region.
After more than two years of community stakeholder consultation, a water allocation plan was released. The large volume of water that can be sustainably extracted was later confirmed in a study by Geoscience Australia.
Importantly, the Singleton plan is conservative – at least 96 percent of the stored water will be preserved and about 30 percent of the available water is set aside as Strategic Aboriginal Water Reserves.
Fortune Agribusiness, a wholly-owned and managed Australian business, bought Singleton, which sits directly above the groundwater, after the Territory Government strongly promoted horticulture investment opportunities in NT.
The well-planned project will be developed in four stages over the next decade to ensure the environment is protected and the water usage is sustainable.
Harvests will be sold into Australian supply chains – which, as with virtually all Australian horticultural farms, will sell it as they see fit into domestic and export markets.
The produce will help ease any national food supply disruptions.
About 3500 hectares of Singleton Station, which straddles the Stuart Highway 120 kilometres south of Tennant Creek, will be irrigated to produce a range of fruit, vegetables and fodder.
The farm will require a substantial workforce and is expected to create a new community, and act as a catalyst and provide support for the development of Indigenous-owned horticultural projects drawing on the same water resource.
It will help significantly to diversify the economy of Tennant Creek, which has always been a boom and bust township reliant on mining and tourism.
Economists believe the multimillion-dollar investment in Singleton will build confidence and attract other investors to the region, as well as give existing local companies opportunities to expand and invest in their own business.
The farm provides an opportunity for Aboriginal people to work on the land – not just in farming, but also in environmental monitoring and management programs.
Fortune Agribusiness is committed to working with the local community to design the jobs.
The farm will play a part in achieving the Territory Government's goal of a $40 billion economy by 2030.
Fortune Agribusiness Chairman Peter Wood says the development will preserve important ecological systems, protect the heritage of Traditional Owners and create economic opportunities for Territory businesses and workers, including Indigenous people.
He says cutting-edge technology will be used to deliver a "showcase" farm.
The project is ideally situated close to the Stuart Highway and the Adelaide-Darwin railway.
It takes up only 1.2 percent of Singleton Station – 3500 hectares of the 2949 square kilometre pastoral lease.
Permanent crops, including mandarins, table grapes, dried grapes, avocados and jujube, will make up 75 percent of produce.
Annual crops will include onions, rock melons and fodder.
Territory Controller of Water Resources Jo Townsend says: "The groundwater extraction licence issued to Fortune Agribusiness contains several conditions precedent that must be met before the company can begin its commercial operations.
"This includes the development of adaptive management plans and a salinity study being completed by the proponent before any infrastructure or extraction can commence.
"The science underpinning these conditions was informed by thorough investigations into the size, nature and behaviour of the aquifer with strong consideration given to protecting groundwater dependent ecosystems."
Climate for the Singleton venture is ideal – the dry, low-humidity, low frost-risk weather suits a wide range of crops. The location means that minimal chemicals, such as pesticides, will have to be used.
The deep, coarse-grained sandy loam soil with excellent drainage is also ideal.
There are many economic benefits.
Operating costs will be about $110 million a year, much of it spent with Territory contractors, such as transport, logistics and services companies.
More than 110 permanent staff will be employed on the farm plus up to 1350 seasonal workers.
Jobs will also be created in related infrastructure, such as packing sheds and cold storage, and new community facilities.
Fortune Agribusiness plans to install a new solar array to supplement mains power, which will contribute to the Territory Government's carbon emission reduction targets.
Communications will also be upgraded, which will improve phone and internet access in the region.
An Aboriginal Areas Protection Authority certificate has been obtained, identifying Indigenous sacred sites that are to be protected.
Wildlife corridors, fire breaks and wind breaks will be maintained; best-practice waste water treatment used; and borefields designed to minimise the impact from water drawdown.
Fortune Agribusiness are excited by the opportunity and are looking forward to becoming a significant new business in the NT.
"We are committed to being a good corporate citizen with a strong commitment to supporting local communities and Traditional Owners," says Mr Wood.