ESSINGTON: WHERE STUDENTS ARE PASSIONATE ABOUT LEARNING
The dedication and hard work from staff play a crucial role in creating a positive and conducive learning environment for students and make Essington the highest achieving school in Darwin.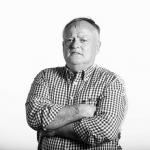 Words by

Nigel Adlam
Published

10 July 2023

Essington is renowned for both academic excellence and creating a welcoming space for students.
A school that focuses on both academic achievement and creating a supportive and inclusive environment can have a significant impact on the overall development and wellbeing of students.
"Students cannot thrive if they are not in a good space," says principal Karen Rohrs. "We are an academic school that cares about the overall wellbeing of our students.
"Student wellbeing is as important as academic success. You cannot have one without the other.
"Strong connections with their peers and staff are key."
Essington was established In 1995 with only three students by a community that wanted an independent school that unashamedly celebrated excellence.
Despite the inauspicious start, the school has thrived and now has more than 800 pupils – and each year performs well in every Northern Territory academic league, from NAPLAN to Year 12 NTCET/SACE results.
Essington celebrates its vibrant multicultural community, encompassing over 30 nationalities with immense pride. More than 50% of our students embrace multilingualism, speaking an additional language at home.
"Our community's diversity mirrors the rich tapestry of the NT, infusing our school with a vibrant and dynamic energy.
"Community is about a sense of place, of belonging, of having shared values. We ask our school community to be ambassadors for Essington and its values of respect, inclusiveness, kindness, uniqueness and responsibility."
Staff ensure that students are content, engaged and happy at school through a range of Wellbeing programs.
The school nourishes the community spirit by taking part in many activities, including sporting events, assemblies and celebrations of achievement. Fostering strong student connections and cultivating a deep understanding of one another form the foundation of Essington's success. Students also join camps and school trips, including working on Indigenous Community's as part of the Year 9 Right Journey program.
Students build on personal, interpersonal and leadership skills.
They are also encouraged to get involved in the wider community.
For instance, Essington pupils take part in cleaning the foreshore and performing at the Hilton during the Christmas season. Students also raise funds for local groups.
Essington maintains a strong community ethos and actively encourages involvement and participation.
"We encourage parents to take part in events and activities, building connections to the school and each other," Mrs Rohrs says. "It's all part of our dedication to maintaining a strong school community."
Supporters are encouraged to become entrenched in the school community and often take part in activities such as working bees and fundraisers. The school also has support from the Parent and Friends group.
The pre-school recently held an afterschool BBQ, which went on well past its scheduled shutdown time because parents were enjoying getting to know each other, connecting with staff and seeing students playing together.
Other community events include Welcome to the Dry, Movie Under the Stars, Music performances and Coffee Catchups with the principal.
Prospective parents are offered individual tours of Essington or can join the Open Days.
"Accompany tours and Open Days, students are there to answer any questions. There's no prepping of responses, we ask them to answer parents honestly.
"We are so proud to hear our students praise the school and say simply, 'This is a good place, people are generally kind and care about each other'.
"One of the things that prospective parents often comment about the school is that it has a welcoming atmosphere, where students appear happy, cheerful and engaged."
For many years, Essington has maintained a close relationship with 1CSR and 1CER, receiving their support to many school activities such Remembrance Day, ANZAC Day, International Women's Day and the annual Twilight Fun community event. The school also has devised a Reconciliation Action Plan with the support of Charles Darwin University's Larrakia Elder-inresidence Bilawara Lee also, known as Auntie B.
"We want to show understanding of different cultures, different perspectives. The work of the RAP Committee is one example of working together to advance reconciliation," says Mrs Rohrs.
Essington expends time and energy on nurturing the talents of staff through professional planning. Teaching staff work closely on student wellbeing and curricula.
"As part of the recruitment process, ensuring alignment of values is key. For teaching staff, discussing wellbeing of students and building strong relationships are an important part of our interview.
"I am very proud to lead a team of talented and dedicated staff, students and families."
CONTACT
The Essington School
PO Box 42321, Casuarina, NT, 0811
(08) 7913 8100
essington.nt.edu.au