Darwin Motor Group
DMG BRINGS BUSINESS HOME
Kevin and Cathryn Swanson have great faith in the future of the Northern Territory.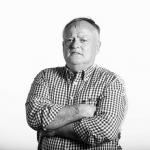 Words by

Nigel Adlam
Published

01 January 2020

The couple are strong supporters of hiring, buying and investing local whenever possible.
Kevin is the Dealer Principal and Cathryn is the Human Resource Manager. Both have been at the helm of Darwin Motor Group (DMG) for the past four years.
DMG is a privately-owned automotive group, which now has five locations in Darwin. It forms part of the Pickering Automotive Group and is the only dealer group the family company has invested in outside of Queensland.
DMG has a positive outlook and optimism in the future of the Territory, demonstrated by their confidence in investing millions of dollars in property and facility upgrades for their five locations in Darwin.
Kevin has brought the entire DMG advertising and marketing spend back from a Queensland business and awarded it to a local company, Campaign Edge Sprout.
He says he was impressed by the presentation, enthusiasm and vision of managing director Anya Lorimer and her team. He had also admired the firm's work with other local businesses.
Cathryn likes the personal touch that working with a local company brings. "It's good to build strong relationships locally," she says.
Kevin says, "Let's keeps the money in the Territory."
Anya is delighted that the firm was appointed with the DMG full-service creative agency marketing contract for the Territory, which took months to get over the line. "It was a seamless transition," she says. "Some NT companies still look interstate for their marketing. There is absolutely no need for this – it can be done to the highest standards right here. I'm pleased that DMG has shown faith in our company by awarding us an important contract. It's not just a show of faith in us but in the Territory as a whole. In these tough economic times, it is more important than ever for Territory business to stand by each other. There are signs that the economy is slowly improving. I know it's hard when you have to pay bills despite a slowdown in work, but we all need to do our best to survive until better times arrive. Staying positive is very important in business, so instead of waiting we are creating our own."
Anya, who has trained many Territorians since founding Sprout in Darwin nearly 20 years ago as a one-woman operation, is in an expansionist mood and showing no signs of slowing down.
"We offer the most comprehensive digital, media and creative marketing services in the NT," she says. "We're growing – but, I'm pleased to say, not by cannibalising work from other Territory firms but by bringing in new work, or creating opportunities from scratch."
DMG sells between 250 and 300 cars a month and provides parts and servicing for a number of brands. The number of brands has risen from seven to 15 – MG, Haval, BMW, Chrysler, Great Wall, Hyundai, Jeep, Kia, Landrover, LDV, Mitsubishi, Ram trucks, Renault, Suzuki and Volkswagen.
Its Territory workforce has grown from 62 to 103 over the past few years.
"We've got a great team," says Kevin. "A lot of them are young and incredibly enthusiastic, but we've also got good experienced staff. I always say that you can't buy mileage – you have to walk it."
DMG is particularly attractive to staff because it offers extensive career opportunities and often sends staff interstate to train and improve their skills further.
"We are investing in our staff, we're investing in our facilities and we're investing in the Territory," Kevin says.
The company also supports the local community, charities and sporting clubs, such as the Cancer Council NT, Autism NT, Down Syndrome Society and the Nightcliff Tigers.
Kevin and Cathryn moved from Melbourne to Darwin in 2015 – and quickly fell in love with the place.
"I know it's a city, but it just has that great local town feeling." says Kevin. "I love it when I go for a walk and everyone is friendly and happy, and says 'hi', and you see people you know. It's an incredible city to raise a family." TQ
CONTACT
DMG
Main showroom: 364 Stuart Highway,
Winnellie NT 0820
08 8946 4444
darwin.buy@darwinmotorgroup.com.au
darwinmotorgroup.com.au