Polly's Wealth and Empowerment
DISCOVERING BEST IN YOU
When you say "you're lucky" after a success, luck has nothing to do with it.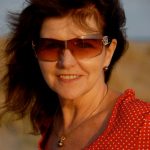 Words by

Nannette Holliday
Published

01 July 2020

"Success starts with a vision, the right attitude and a strong belief," says Polly Hohn, founder of Polly.
"Doing your absolute best isn't luck, it's a guarantee for success." Today, Polly is a wealth and empowerment coach, mentoring people on mindset and strategy to create their dream life and workspace — a business she started just a year ago.
Polly, a qualified executive chef, small business owner and mother of three children, now aged 18, 16 and 14, did her Mindset Coaching and Human Potential training with Bob Proctor from the Proctor Gallagher Institute. "I had nine months to become a certified consultant — I did it in three," she says.
At her first training session in Toronto, Canada, she ranked in the top 2 percent of consultants. "I smashed it, and now the people I work with are smashing goals. Now I'm living the dream and helping them to as well." But Polly's life hasn't been perfect. "Most people have experienced hurt, heartbreak and disappointment, but it's our attitude and feelings toward those moments that makes the difference."
Being rejected at 16 for a chef apprenticeship at Katherine's only five star restaurant, Kirby's, meant Polly left family and friends to pursue her dreams. Three months before she completed her studies, Kirby's advertised again. "Surprisingly, they were willing to wait for me. I was over the moon." Polly worked at Kirby's for four years before working in Queensland and then returning to Katherine in 1999.
She fell in love with Craig and was offered the executive chef position at Knotts Crossing Resort. In 2002, when the erratic restaurant hours were too much while pregnant, Polly began working in the office at Craig's family business, Hohns Sheet Metaland.
In 2010, Craig and Polly bought the business from his parents. "I believed my job was to support him in the business, but something was yearning within – I just didn't know what it was." Polly's lightbulb moment came after her father-in-law's death in 2018. When no one else would read the eulogy, she stepped up, putting her own grief aside.
"I'd never spoken in public before, but afterwards I thought that something in public speaking was my calling." With Craig's encouragement, taking part in several paradigm shift live streams and the PGI course, she's come full circle. "I've always loved helping others, especially through difficult and stressful times."
Polly runs three courses: Thinking into Results, an entry point program; Lead the Field, a six-month business program; and My Path to Freedom, a free program for children from Year 10 upwards that encourages them to keep their imagination alive.
"I'm hoping my children's program will eventually be useful for our Indigenous communities too," she says. "We should never stop dreaming and creating a better self." TQ
CONTACT