City of Darwin
COUNCIL GETS DOWN TO BUSINESS
The City of Darwin will pump nearly every cent collected in rates and other council revenue back into the local economy this financial year.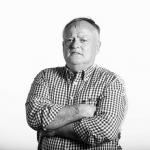 Words by

Nigel Adlam
Published

01 October 2019

Lord Mayor Kon Vatskalis says: "In these difficult times, we're putting our money where our mouth is."
Council – reinvigorated after the 2017 election and appointment of a new six-strong executive management team the following year – has allocated a record $54 million budget for capital expenditure. It is being spent in Darwin where possible – the council will only buy elsewhere when products and services are not available locally.
A string of major contracts have already been awarded locally, including a $7.5 million contract to Darwin-based DTA to build an additional land fill cell at the Shoal Bay Waste Management Facility. DTA directors David Divilly and John Tomazos have more than 35 years combined experience in the construction industry in Darwin.
"Our extensive local experience ensures we understand the importance of using local businesses to deliver the highest possible standard for this important local infrastructure project," says Mr Divilly.
And City of Darwin Chief Executive Scott Waters says: "The advantage of using local businesses for our program of works is that they understand the environment in which we live and work. "There are challenges and local businesses understand these."
City of Darwin has also awarded a $250,000 telephony contract to Winnellie-based Leal Technology. Mr Waters says the work could have gone to one of the big telcos, but instead was won by long-time Territorian Jesse Leal. Other contracts have been awarded to Darwin tech companies Area9 and CSG. Mr Waters says contracts were broken up so that smaller Darwin firms had a better chance to compete for the work.
City of Darwin is spending $105 million this year on its overall operations , which includes wages for its 355 staff, who live and spend locally, as part of Darwin's economy. Mr Waters says the council has an ambitious target of 95 percent of its budget expenditure within the Darwin economy as a key initiative in its local content development.
"Council money is important to local business," he says. "We also want to enable businesses to grow. We've had a reputation for making it hard for local business and now we're trying our best to bust through the red tape. We still have to regulate, of course – that's part of our role – but we want to work with business. Our contracts are important economically, socially and environmentally."
Council is striving to improve the liveability of Darwin in two other key ways – beautification and outdoor dining. Mr Vatskalis is driving a major tree-planting initiative – he wants to see hundreds more trees; natives and colourful exotics.
"We're a tropical city but we don't have enough tropical colour," he says. "I'm working on changing that."
The council is not just beautifying the city centre – it is also spending money in the suburbs, upgrading parks, playgrounds and cycle paths. Outdoor dining is an issue close to the Lord Mayor's heart; it was part of his election platform. He was shocked to find the council was charging café and restaurant operators twice as much as Adelaide to use outdoor space.
City of Darwin has slashed the levy following a proposal put to the council by Alderman Mick Palmer and introduced a 12-month outdoor dining trial. "We have fantastic weather for much of the year so why not enjoy it," he says.
The Lord Mayor says: "I want to see our city and suburbs activated – people attract people. This initiative will encourage more people to get out, which will add a positive vibe to our city and suburbs and improve the liveability of our city." Outdoor dining operators will still need to apply for a permit to operate and ensure footpaths are kept clear to ensure traffic flow.
Mr Vatskalis is keen to work with the Property Council to improve Darwin. He says the City of Darwin and Northern Territory Government are playing their part, but property owners are slow to help. "Property owners also need to do their bit."
The Lord Mayor says lower rents and pop-up stores would help the city through the economic downturn.
City of Darwin has completed the largest rollout of smart technologies ever seen in Australia, including CCTV cameras, Wi-Fi and environmental sensors. The $10 million project was funded with $5 million from the Federal Government and $2.5 million each from the Territory Government and council. Privacy and security best practice rules will ensure that the data gathered is grouped and anonymised. And the Lord Mayor has emphatically ruled out the use of facial recognition software.
Mr Waters says City of Darwin will achieve global best practice regarding privacy and the use of surveillance devices. The primary focus of the #smartdarwin strategy is to use innovative technology to enhance people's lives by using data to deliver better services, improve community safety and enhance the liveability and environmental sustainability of Darwin. Mr Vatskalis wants City of Darwin to make better use of its $130 million property portfolio. He says renting out some buildings could be a good revenue stream; a review of some older stock is underway. "I look forward to the day when we can not increase rates, but maintain them in an affordable way." TQ