Department of the Chief Minister
COMING HOME
Northern Territory-born Will Anstey learnt the double pleasure of going away to university – the joy of leaving and the even greater joy of coming home.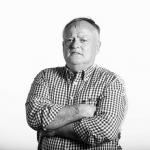 Words by

Nigel Adlam
Published

01 July 2020

He went to Melbourne University to study political science and criminology after doing all his schooling in Darwin. Will accepts that Charles Darwin University is an excellent place to study but felt the need to experience life away from the Top End.
After four interesting years in Victoria, he is happy to be back where he feels he belongs. "Darwin is a great place to live. It's interesting, multicultural and friendly. You can't beat the lifestyle." Will's parents, Nick and Kelly Anstey, are delighted that their son has returned.
Nick is an infectious diseases doctor at Menzies School of Health Research and Kelly is a registered nurse who works for the Donate Life organ donor agency. One of the powerful motivations for Will to return home was the knowledge that there are often greater opportunities in the Territory.
"I knew I would be valued in the workplace and given interesting work in Darwin," he says. "I didn't want to spend the first couple of years of my working life photocopying and making coffees." Will works with the Department of the Chief Minister after completing the Territory Government's graduate program in 2019.
He did an internship with the public service while at university, highlighting his interest in strategic policy and the development opportunities on offer. "It's a very interesting job. I'm learning so much and I think the Territory has been a great place to begin my career."
Will went to Jingili Primary School, Kormilda College and Darwin High School, which he describes as a "great school". He had a carefree, outdoor childhood. "I cherish having grown up in the Territory. I didn't realise how different life was in Darwin to everywhere else until I experienced living in Melbourne. I took for granted how good we've got it."
Will enjoys being active and still plays for Darwin Cricket Club – he is a top order batsman and off-spin bowler. He took a three-year Bachelor of Arts in Melbourne and then stayed on for a further year for his Honours in criminology. "I enjoyed Melbourne, and it was a great place to study but I was glad to come home.
I find I'm not stuck in traffic as much so have a lot more time for experiences outside of work. "I don't look too far ahead, and I know the modern career involves moving across many different positions, but I definitely see my future being in the Northern Territory." TQ