Chamber of Commerce
CHAMBER HELPS GROW OUR OWN
The Territory's leading business association is doing what it encourages everyone else to do – grow their own.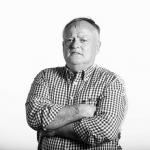 Words by

Nigel Adlam
Published

01 October 2021

The Chamber of Commerce selected three young business leaders, Laura Finch, Jordan Tuit and Tim Woolfe, to become Intern Non-Executive Directors as part of a developmental and forward-facing plan. Led by the mission of supporting the Territory into a brighter future, the Chamber embarked on a strategic one-year initiative that saw the creation of a first-of-its-kind, board internship program.
With the intention of not only building on the skill and diversity pool of Directors for Chamber members, but this program also set out to strengthen leadership capability in the region and assist in developing emerging professionals.
During the program, the Chamber secured a scholarship from the Australian Institute of Company Directors (AICD) so the interns could partake in the AICD Governance Foundations course in support of this great initiative. This course, designed for first time directors or aspiring directors, was a compelling addition to the program and allowed the interns to gain an understanding of board fundamentals.
Chamber chair, Karen Sheldon says: "The first Chamber Intern Board Member Pilot Program has provided three amazing young future Territory business leaders with intensive business mentoring and valuable practical insights into the workings of a board of directors. In turn, each of the interns has enriched the Chamber by undertaking specialist projects aligned to their specific skills and interests, while also building their own business profiles. We commend each one of them for their outstanding performance."
And Chamber Chief Executive Greg Ireland says: "The chamber has a strong focus on developing the future workforce for the Territory. We encourage businesses to grow our own leaders and for us as Territory business to pave the way to for them. The logical extension of this is to our board itself. Many businesspeople find themselves in the deep end when joining a board for the first time. The Chamber intern program helps prepare our young leaders by exposing them to board processes, disciplines and subcommittee projects with limited risk and an opportunity to be mentored. It has been an outstanding success."
The Chamber board has a reputation for attracting high-calibre, diligent and value-adding top professionals across the NT. Their diversity in terms of industry and professional background, as well as diversity of gender, brings a unique set of expertise that seems to have only enhanced the value of this internship experience for the highly capable individuals that seized this opportunity.
Laura, who works as a HR Business Partner with mining company South32 on Groote Eylandt, says the internship has given her the skills and confidence to navigate the boardroom.
"I'm extremely proud to have been part of the first internship program. Boards need to be interlinked with the environments they operate in and the Chamber is leading the way in creating a more inclusive and diverse culture.
"I have learned so much and I am beyond grateful to have been fully supported by such an inspiring group of individuals."
Jordan, who is a financial planner with Statewide Super, says the internship has given her "valuable insight" into the responsibilities and expectations of board members.
"I have a much deeper understanding about setting the strategic direction for a business," she says. "I also have an improved understanding of how to interpret business financial statements and documentation. "I want to have an impact and make a genuine, tangible difference. I would like to be instrumental in the creation and implementation of the vision, mission, and overall direction of a business."
Tim, who specialises in commercial real estate as a senior business banking manager at NAB in Darwin, says the internship is a "brilliant experience". His ambition is to be a recognised and trusted business banker.
This highly sought-after program has proven successful and beneficial in supporting and preparing the next generation of young professionals.
The Chamber will be commencing their next intake of Intern non-executive directors. Check their Facebook and LinkedIn pages for further information.
In operation since 1957, the Chamber represents Territory businesses of all shapes and sizes, across all sectors of the economy, and from every corner of the Northern Territory with a focus on making sure our community prospers.
They provide the Northern Territory business community and members an effective platform for lobbying on the issues that impact upon business, while providing services and support to business in key areas, including industrial relations, training, employment, education and training advice, networking and premier business events.
For more information, contact the Chamber on 08 8982 8144 or email membership@chambernt.com.au