Sprout - Cover Page
CARLEY SCOTT REACHING FOR THE STARS
The Yolngu people of Arnhem Land have been sitting around campfires and telling stories about the stars for nearly 60,000 years.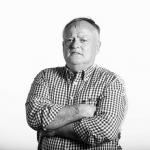 Words by

Nigel Adlam
Published

01 April 2021

So, it's appropriate that the future of Australia's space industry lies on Aboriginal land.
And it's doubly appropriate that a dynamic woman who spent several happy years living and working in Nhulunbuy should be heading one of the most exciting ventures in the country.
Carley Scott is chief executive officer of Equatorial Launch Australia, the company building a launch site on the Gove Peninsula.
Not surprisingly, she is listed on the AFR's 100 Most Influential Women list and is an in-demand public speaker.
She was awarded the OAM this year.
Carley works alongside company chairman and founder Scott Wallis, the veteran pilot who, after signing a 40-year agreement with Gumatj people for the 60-hectare launch site, said: "To say we're excited is like saying that Neil Armstrong just went for a stroll."
NASA has signed a world-first agreement to launch rockets and payloads from the Arnhem Space Centre, which will also be used by private companies, research organisations and government agencies, such as the weather bureau.
The American space agency's involvement lends the venture tremendous credibility and is expected to help attract customers from throughout the world, particularly the Asia-Pacific region.
Orbital and suborbital rockets – up to 20 metres tall and carrying payloads up to 400 kilograms of everything from weather equipment to technology to measure the atmosphere of stars – could soon be an every-week attraction in Arnhem Land.
The Territory already has a ground station at the Indigenous-owned and operated Centre for Appropriate Technology in Alice Springs and a balloon launching base nearby.
It all means that the NT has an opportunity to be at the forefront of a global space industry expected to be worth $1.5 trillion by 2030.
No wonder Chief Minister Michael Gunner says: "We are in the space race – and we are in it to win it."
Carley is also hugely excited about the Arnhem Land project.
"The opportunities for the Territory and Australia are tremendous," she says.
Carley was the younger of two children born in suburban Melbourne. Her dad Trevor was a migrant school teacher from South Africa and her Australian-born mother Jan worked in a deli.
"It's a humble background – we lived in a suburb considered one of the more disadvantaged suburbs in Australia – but I had a wonderful childhood. Marvellous parents."
She went to state schools and graduated despite contracting glandular fever in year 12.
There was no hint early on that she would head one of Australia's most exciting, innovative companies.
"I had wanted to be a vet but doing work experience in a veterinary surgery put me off that idea – I didn't like having to help put down animals.
"The space industry was never a part of the family discussion."
Instead, she took a double degree in business commerce and communications at Monash University, and then worked in a range of business-related jobs, including sitting on a taskforce striving to find ways to recover from the shutdown of Australia's automotive industry.
Carley took an unusual job in 2015 – inaugural head of Developing East Arnhem Ltd, an independent not-for-profit supported by Rio Tinto and the Territory Government to help Nhulunbuy survive the closure of the bauxite refinery and the loss of 1000 jobs in a township of only 3000.
She held the role for three years and is widely recognised as having played an important role in helping local businesses adapt to life after the refinery closure.
"I love the Territory and enjoyed working in Gove."
Equatorial Launch Australia has built up a good relationship with the Traditional Owners in Arnhem Land.
But covid has meant Carley has been unable to have face-to-face meetings for a year.
The Gumatj Corporation is a strong supporter of the space industry project.
"The corporation has a great board and I'm keen to get out there again. We also want to increase our connections with the rangers, who are doing a fine job."
Carley doesn't have much time for relaxation beyond walks nowadays.
But her passion is archery – she won a national longbow title for the Territory.
"Believe it or not, archery is very relaxing. You forget everything except concentrating on that tiny little dot in the distance. It's almost like meditation."