Department of Trade Business and Innovation
BUILDING THE TERABIT TERRITORY
The Northern Territory's telecommunications network is about to take a leap forward – at lightning speed. The Territory Government has entered into a partnership with leading Australian telecommunications company Vocus to upgrade the NT's fibre-optic cable network by five times from 400 gigabits to 20 terabits.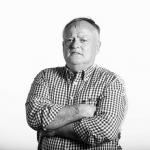 Words by

Nigel Adlam
Published

01 April 2020
It is seen as a once-in-a-generation infrastructure upgrade that will bring new investment, new industries and new jobs to the Territory. The aim is to turn the Stuart Highway into an information super-highway and turn the NT into a knowledge industry hub for the whole region. The Territory Government's Local Jobs Fund will invest $7.9 million into the project and Vocus $10 million.
Terabit Territory will connect to industrial precincts in Darwin, Katherine, Tennant Creek and Alice Springs, allowing for ultra-high-speed connections to businesses. Vocus will upgrade the NT's connection to Adelaide and Queensland. The company has already undertaken works in the Territory with the 46-kilometre undersea fibre optic cable to the Tiwi Islands.
The dramatic increase in the volume and speed of digital services will mean:
• Faster internet speeds within the Territory;
• Attracting new businesses to the Territory;
• Attracting private investment in data centres – a new industry for the Territory; and
• A direct fibre-optic link to the huge technology hubs in Singapore and South-East Asia.
This is expected to be a game-changer, positioning the Territory as Asia's tech-gateway to Australia, attracting new industries like data centres, and encouraging global tech giants to set up shop in the NT.
Vocus national general manager of government and strategic projects Michael Ackland says: "At the moment this infrastructure is available in other parts of Australia at internationally competitive rates, but not in the Northern Territory. "Terabit Territory will bring this to the Territory and will be a major attraction for hyper cloud data centres and international cables, along with other industries that rely on ultra-high-speed network connectivity at competitive rates." Vocus has a good track record of using Territory contractors.
The company will look to Territory businesses for civil, electrical, welding, haulage and machining work throughout the NT. Work on Terabit Territory has started and is expected to be finished in June next year. About 20 jobs will be created to upgrade the network in the areas of power and telecommunications installation and refitting.
When the network infrastructure is complete about 130 jobs are expected to be created through the NT's IT and telecommunications being more connected and competitive. The Territory Government's contribution is tied to Vocus connecting Darwin to Singapore with fibre-optic cable – providing the Territory with its first direct international data and telecommunications connection.
A recent submarine cable connection from Queensland to Asia is expected to generate more than 800 jobs and nearly $1 billion in economic value for the Sunshine State. Sydney is Australia's capital for telecommunications services. But the Territory is situated much closer to the investment and job opportunities coming from South-East Asia, and with an upgraded fibre-optic network, it is believed many jobs can be won.
Mr Ackland says the Vocus cable from Singapore to Darwin will be the first direct international cable connection coming into the Territory capital. "This will be a game changer for the Northern Territory in how it is connected to the rest of the world, pointing it north and giving it digital access to service South-East Asian markets that are on its doorstep." TQ