BUDGET HELPS BOUNCE-BACK
The tourist industry is delighted with the recent investment announced by the Northern Territory Government.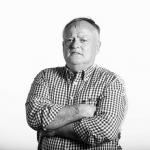 Words by

Nigel Adlam
Published

10 July 2023

The Territory Government will spend an additional $35.5 million in 2023- 24 and 2024-25 to re-energise the tourism sector.
The aim is to encourage more people to visit the Territory, stay longer and spend more.
Darren Lynch, who owns 00SEVEN Jet Ski Adventures, says the Territory needs to carry out cooperative marketing with Tourism Australia.
"The important thing is to get the best bang for our bucks," he says.
"Domestically, we need to focus on the shoulder season and get Aussies to travel to the Top End for warmer weather, events and local attractions.
"The tourism operators have to work to extend the season and Tourism NT may need to support those operators that are willing to extend the months they operate.
"The perception is that most Australians don't see the Top End as a holiday option in shoulder months, so we need to provide consistent tourism products or this won't change."
Tourism is a pivotal part of the Territory economy – the industry employs 6800 people directly and a further 8800 indirectly. That's one in every eight NT jobs.
There was a record visitor spend of $3.12 billion in the Territory in 2022 as the industry recovers following the pandemic. Figures for 2023 are expected to be even better.
The Territory is cementing its place as a preferred holiday destination for Australians.
The NT Budget spend for the tourism industry includes:
• $28.6 million for domestic and international tourism marketing, including continuing international marketing by Study NT and NT Business Events, with a focus on converting intent into bookings, and promoting Territory experiences and events
• $3.8 million to grow the capability of the Aboriginal tourism sector, including skills development and mentoring and business support
• $2.1 million for enhanced industry development activities, business support with digital marketing and sales, and continuing support for the business events sector with the NT Business Events Support Fund • $1 million for regional tourism association grants for visitor services across the Territory.
The Budget also supports festivals and events.