Equatorial Launch Australia
BLAST OFF FOR OUR SPACE INDUSTRY
The Northern Territory is audaciously winning a share of one of the world's most exciting industries – launching rockets into space.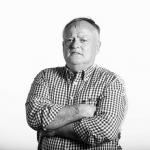 Words by

Nigel Adlam
Published

19 July 2022
The Northern Territory is audaciously winning a share of one of the world's most exciting industries – launching rockets into space.
Cynics scoffed when Equatorial Launch Australia, Gumatj Aboriginal Corporation and the Territory Government announced in 2017 that negotiations were underway to build a space base in Arnhem Land.
But this bold vision turned into reality when a 75-strong NASA team launched the first of three science missions from the Arnhem Space Centre in June, with two more launches in July.
The launch campaign is history making. Not only is it the first launch from the Arnhem Space Centre, it is also the first time NASA has launched rockets from a private spaceport.
Equatorial Launch Australia, the private company that developed the Arnhem Space Centre, expects the business will grow to about 50 launches a year by 2024-25.
Rocket companies from around the globe, and businesses and universities looking to launch payloads, are showing interest in the space centre.
"It's like an airport that is used by different airlines, Australian and international," says ELA's manager of launch operation Ben Tett.
"The Arnhem Space Centre is very attractive to a range of customers – government, private sector and research – as we can offer a high level of mission viability, that is access to launch windows that suit our customers' schedules
"Many space ports around the world are at capacity. And most are controlled by governments and the military. Our launch facility is privately owned and operated, which allows for greater flexibility.
"We are aiming to be the pre-eminent multi-user commercial space launch company, providing launch services to all space orbits."
NASA chose Arnhem Land, which is only 12 degrees south of the equator, because it wanted to measure heliophysics, astrophysics and planetary science phenomena only observable from the southern hemisphere.
The space centre is ideally located to capitalise on the natural spin of the earth to maximise payload-to-fuel efficiencies.
A joyous gathering of Nhulunbuy residents of all ages was held on a town oval to watch the first launch from a safe distance.
But the step into the world's rapidly-expanding space industry means much more than community pride.
It also means opportunities for local business, jobs and wealth-creation at a time when they are needed – because the bauxite mine in North- East Arnhem Land will close over the next decade, which will end Rio Tinto royalty payments to Yolŋu people.
Gumatj chair Djawa Yunupingu is a strong supporter of the spaceport.
"We want to create a bright future for our Yolŋu families and take up new opportunities – the space industry being one of them," he says.
"We are active partners in the Arnhem Space Centre and with ELA – helping to construct the infrastructure and supporting its operations.
"We want our young people to see and take up the jobs and business opportunities that come from the growth of the Arnhem Space Centre over time."
Many Arnhem Land-based businesses, Indigenous ranger groups and government departments are working with ELA and NASA to ensure the launch facility is a success.
NASA rockets – half a metre wide and 14 metres tall – are being recovered with the support of Aboriginal ranger groups and reused for all three launches.
The rockets travel about 250 kilometres into space before returning to earth down-range towards Bulman, 200 kilometres to the south-west.
They are capable of carrying a 400 kilogram payload, such as communications equipment and instruments to test atmospheric gases.
NASA and ELA experts worked out the trajectory with the Australian Space Agency and other authorities to ensure it comes down in a safe area.
ELA hopes to launch larger rockets as the spaceport develops its international reputation.
The Arnhem Space Centre took only five years to go from vision to reality.
Developing East Arnhem Limited chief executive Paul Dobing says: "DEAL is proud to have been a part of the Arnhem Space Centre journey from the start – providing investment facilitation and support for ELA in partnership with Gumatj and the NT Government, exploring new frontiers and driving economic growth for the region. 
"This is a great example of what can be achieved in East Arnhem, and we are only just getting started."
ELA has worked hard to build respectful and open relationships with the Indigenous Traditional Owners.
"The Traditional Owners and regional ranger groups have been very supportive," Mr Tett says.
"Their extraordinary knowledge of their country and advice to support safe recovery operations has been critical to support planning and the recovery operations.
"It is terrific to have their support for these launches and we look forward to a strong and ongoing relationship with these groups.."
The $300 billion space industry, which is expected to grow to $1 trillion within 20 years, has emerged as one of the most dynamic and fastest-growing sectors of the world economy as the need for communications increases.
NASA has a "clean range" policy, which means that everything involved in the launch is removed from the site – at the conclusion of the launch campaign, all spent motor cases and payloads are being recovered and returned to the US.
The Arnhem Space Centre is next to the site of the annual Garma Festival, which celebrates the longest-surviving culture in the world – providing a dramatic demonstration that Yolŋu people are striving to walk in both worlds.