NT NEWS: TRAINING AWARDS
ARMY RESERVISTS CELEBRATE AWARD
Indigenous army reservists have done the Northern Territory proud by helping to win a national award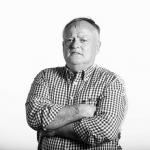 Words by

Nigel Adlam
Published

01 January 2021

The part-time soldiers have worked hard to make a success of the Regional Education and Development Course, a collaboration between the Batchelor Institute and the Defence Force.
The course won the Industry Collaboration category at the Australian Training Awards.
It qualified for the national contest by winning the same award at the NT Training Awards, which are organised by the Territory Government's Department of Industry, Trade and Tourism.
Batchelor acting dean of the VET division Michael Hamilton says: "I've been involved in the VET sector for 19 years and this is the best program I've ever seen.
"A lot of programs are set up with the best intentions but run out of steam after a while. But this is getting better and better."
Reservists from Norforce, the 51st Regiment and the Pilbara Regiment take part in the course at Defence Establishment Berrimah.
The aim is to prepare them for Army tests and examinations, which can range from the relatively simple task of filling in forms to learning first aid or training to become a coxswain.
The course concentrates on the literacy and numeracy involved in Army disciplines ranging from filling in forms to first aid and coxswain skills.
"We study the terminology used in the military exams," says Mr Hamilton.
The reservists live a disciplined military life at Berrimah, including marching to breakfast.
Batchelor Institute doesn't just signup reservists for the course and then leave them to their own devices – it also provides mentors, who help with everything from academic challenges to personal issues.
Alyawarre woman and Batchelor Institute chair Pat Anderson says the students are remote Army reservists, who know the land they have grownup on and are best placed to protect it.
She says winning the award is "fantastic recognition" for the course, which had a completion rate of more than 84 per cent last year and has the potential to be replicated in other industries, such as mining, agriculture and emergency services to support First Nations Australians pursue meaningful careers.
"We have already been approached by other organisations to discuss new collaboration opportunities, which is extremely exciting and means more jobs for future students," Ms Anderson says.
Following graduation, nearly all of the students apply their skills and knowledge as Defence Force personnel to patrol Australia's northern borders in the most remote regions of the country.
The Territory had a successful night at the Australian Training Awards. Teacher Rachael Leigh Taylor, who works in NT high schools to engage students in adult education, won the national Excellence in Language, Literacy and Numeracy Practice Award.
And Dale Dhamarrandji, who completed a heavy diesel apprenticeship at Rio Tinto's Gove Operations, was runner-up in the Aboriginal and Torres Strait Islander of the Year award.