Darwin Turf Club
A RACE TRACK TO MAKE US PROUD
Interstate and overseas visitors are happily surprised when they visit Darwin Turf Club.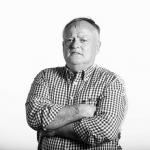 Words by

Nigel Adlam
Published

02 July 2021

What was once little more than a country racetrack is now a sophisticated entertainment and events centre.
The turf club injects tens of millions of dollars into the Territory economy each year – its turnover is equal to that of some racetracks in major cities with seven times the population of Darwin – and, in many ways, is the Top End's social hub.
A trip to the Darwin Cup Carnival and the Turf Club Gala Ball is now on the bucket list of most Australians.
Turf club chief executive Brad Morgan says: "When I was away from the Territory for a couple of years, I was surprised at how many people interstate said that they just had to go to the Darwin Cup one year."
The development of the Fannie Bay track began decades ago under former turf club chairman Ted Bailey and has accelerated over the past 15 years under a progressive, hands-on board and management team.
Mr Morgan, a highly-regarded entertainment centre manager, was headhunted to steer Fannie Bay towards an economically sound future – not just as a racetrack with a great tropical ambience but as a function centre for everything from weddings to corporate meetings.
The racehorses are still at the heart of the complex – with their trainers giving them five-star treatment whether they are in full work at the track or spelling in between preparations.
There are 150 horses and 16 trainers in Darwin all year round with up to 30 trainers and 200 more horses arriving for the cup carnival.
Sixty new stables have been built for visiting horses at a cost of more than $800,000.
Alongside the visitor stables is a caravan park designated for the visiting trainers and Industry participants.
"These facilities encourage owners to bring their horses to Darwin," says Mr Dixon. "It's important to provide safe and well-maintained stables for the visiting trainers.
"We used to have portable stables, but we wanted to provide a better and safer offering to support the many trainers that travel thousands of kilometres to be in Darwin for the Cup Carnival every year. "
A bitumen access road to the visiting stables was also constructed – but because supporters of the turf club did so much of the work free of charge, the club got a $100,000 road for $40,000.
Up to 30 interstate trainers now come to Darwin for the cup carnival and the visitor stables allow for bigger fields to be run.
Six sets of stables have also been built for local trainers over the past 15 years, along with the refurbishment of some of the older stables.
"We need a good nucleus of local horses in Darwin to be able to race all year round," says Mr Dixon. "So, it's imperative that we have the right returns available to the industry participants, along with the right facilities on-course."
The pampering of horses doesn't stop there – a swimming pool was built for them in 2005.
"Swimming is great exercise for horses," says Mr Dixon. "It doesn't put any pressure on their joints."
Two horse walking machines have also been installed, which allow up to 10 horses to be exercised in each walker at a time.
"The horses are expensive and much-loved animals and must be looked after. Everything is about their welfare."
Manure is kept in lidded containers to avoid flies and removed from the training complex on a regular basis.
Seventy new covered race day stalls have been built behind the members' stand and provide firstclass accomodation for the horses on race day.
There are about 12 major bookmakers based in Darwin, including several international businesses.
Six of them are housed in the corporate bookmakers' building at Fannie Bay, which has been fully leased since it was built in 2007 and has played a major role in delivering non-racing revenue to the club by bringing in $800,000 a year in rent for the turf club.
"We've got a small population here in Darwin, which makes it difficult to get a big enough income from racing alone" says Mr Dixon. "So corporate bookmakers renting on course and the functions business play a big part in sustaining the club's financial needs."
The turf club has also built an air-conditioned marquee, which hosts events such as Ladies' Day.
Mr Dixon says Ladies' Day gets bigger each year and played a major role in launching and sustaining Darwin's fashion industry. 
Milliners who started off supplying fashion for women attending Ladies Day are now providing fascinators all over the country A new $12 million three-storey public grandstand, which was financially supported by the Territory Government, was built within budget and on time, houses six corporate boxes on the top floor, fine dining and functions on the first floor and is available to the public on the ground floor.
"The interest in this year's Darwin Cup Carnival is overwhelming," says Mr Dixon. "The corporate boxes have all been sold for a long time – we could have sold them two or three times over."
The covid pandemic put a stop to a push to lure some of the biggest racing figures in Macau to visit the cup carnival.
"We'll restart those talks when covid is over."
The latest addition to the 160-hectare Fannie Bay complex is the $10 million Silks bar and lounge.
It only opened last year and already has 12,5000 members.
The turf club saved money by project managing the build themselves with the help of Jaytex's skills and staff at cost price.
"There was no margin in it for Jaytex," says company head Mr Dixon.
In fact, when changes to the plans led to the project running longer than at first thought, Jaytex continued to allow the turf club to use its staff – and provided staff free of charge for more than six months.
About 2000 people are expected to attend this year's Darwin Cup Ball on the casino lawns.
The turf club gives back to the community in many ways. It has run the Pitch Perfect singing competition for schoolchildren for the past 10 years – the winner sings in front of the cup ball crowd.
"A mother wrote to us to say that Pitch Perfect had helped her daughter get onto the national stage."
The turf club sponsors Wanderers AFL, Banks AFL and netball, and Nightcliff rugby league. And it supports charities, such as Rotary, by allowing them to use club rooms.
"We're a big part of this community," says Mr Dixon. "And we like to give back."