A HELPING HAND WHEN IT'S MOST NEEDED
Darwin Private Hospital was very proud to open its mental health unit, The Darwin Clinic, in March 2021.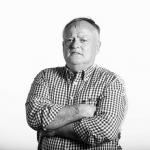 Words by

Nigel Adlam
Published

10 July 2023

"The Darwin Clinic is a modern well designed newly built clinic and is the Northern Territory's first private mental health clinic.
The unit is linked by a discreet undercover walkway to the private hospital and Royal Darwin Hospital, which provides patients much sought-after anonymity, as well as private, rapid access to a large team of specialist medical staff, nursing and allied health staff.
The unit is made up of a team of more than 15 dedicated mental health nurses and four consulting psychiatrists.
Since opening its doors, The Darwin Clinic team has excelled in ensuring excellent patient care is delivered by adapting to change, being flexible and growing as a team. They have embraced these changes and always ensure the focus stays on service delivery and evidence-based treatment that is client centred.
Previously, skilled mental health nurses were scarce in the Territory, meaning the team very much had to learn on the go. They all displayed a passion for mental health and many have commenced post-graduate studies within the short period that the unit has been operating.
Darwin Private Hospital General Manager, Professor Jo Seiler, says The Darwin Clinic provides a much needed boost to the Territory's mental health support and treatment capacity.
"The Darwin Clinic offers Territorians a range of vital mental health supports, including personality disorders, mood disorders, posttraumatic stress disorder and alcohol and drug withdrawal programs," she says.
The Darwin Clinic Manager, Helga Heydra, says many Territorian's don't seek help for their mental health concerns, which can lead to a decline in functioning and quality of life. The clinic provides a safe and supportive environment for the individual to concentrate on their mental health recovery.
One of the clinic's clinical psychologists, Cara McKinstry, says substance abuse is often a symptom of a larger and more complex issue in people's lives, and is used as a coping strategy.
"It's usually a way of escaping reality," she says. "We look at what is going on in their lives as well as the substance use. We offer a holistic approach – and help people change their lifestyle."
Ms Heydra says: "Our aim is to provide assistance to people, with our focus being on caring for each individual. Our specialists are highly experienced, and we offer a comprehensive approach to mental health."
The clinic provides 18 spacious single rooms with private ensuite bathrooms, lounge area, dining room, TV room, group rooms, an indoor gym, sensory room and designer-furnished outdoor space, which creates an atmosphere of tranquility and calm.
The clinics dedicated accredited medical specialists, together with the clinic's professional team of nursing staff, psychologists, occupational therapist, social workers, dieticians and health professionals play an important role in providing a varied range of treatment to the patients.
One of the benefits of receiving treatment from a multi-disciplinary team is each discipline has a slightly different focus, meaning the overall wellbeing of the patients is considered.
While patients often present to our service due to poor mental health, their lifestyle and physical health are also so considered, with exercise sessions, cooking classes, and learning about healthy eating with a dietician.
The four-six week inpatient program includes treatments such as mindfulness; cognitive behaviour therapy; dialectical behavioural therapy; stress and anxiety management; acceptance and commitment therapy; emotional regulation; relapse prevention and occupational therapy.
As much as the clinic focusses on supporting patients during their stay at our service, they are aware that support in the community after discharge is vitally important.
There is a discharge process that focuses on formal and informal support to encourage patients to consider the support they will need around them to continue promoting recovery.
Day programs, which are available weekdays, offer group therapy over eight-week, three-hour sessions aimed at promoting recovery.
Day programs are based upon a variety of evidence-based therapeutic approaches such as cognitive behaviour therapy, acceptance and commitment therapy, motivational interviewing, and drug and alcohol relapse prevention.
They are designed to support patients in understanding the nature of their specific diagnoses and develop effective recovery strategies.
One of the huge benefits from the group program is that patients are able to share and learn from one another's experience.
The Darwin Clinic also offers transcranial magnetic stimulation (TMS), a non-invasive procedure that uses an electromagnetic coil to stimulate nerve cells in superficial regions of the brain.
It is an approved treatment for symptoms of depression and is also a treatment intervention for other mental health conditions.
TMS may be the treatment option when medication interventions are not successful in alleviating symptoms, there are unacceptable side effects to medications or there is a preference to try other treatment options. T
MS treatment sessions usually last between 20-60 minutes, but can be shorter or longer depending on the TMS treatment prescribed. A course of TMS usually consists of 20–35 30-minute sessions, up to five sessions per week – this can also vary depending on the TMS treatment prescribed.
One of the most rewarding aspects of working at the clinic is the messages sent to staff by former patients.
Often the messages say simply: "Thank you for helping me."
Admission inquiries can be made to The Darwin Clinic at 08 8982 6700 or 08 8982 6701.
A referral from a GP or psychiatrist is required and can be emailed to TDCIntake@healthscope.com.au