TQ PIONEER LEN NOTARAS
Doctor, lawyer and great raconteur Len Notaras comes from a family with a proud history of fighting against seemingly impossible odds.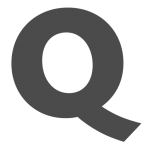 Words by

Jack Adlam
Published

31 March 2023
On his mother's side, his great grandfather was a member of Sinn Fein who took part in the 1916 Easter Uprising in Dublin.
On his father's side, one of his ancestors, Loukas Notaras, led the Byzantine forces against the Turks in the battle for Constantinople in 1453. He lost – and was executed with his son.
Another ancestor took part in the Greek Revolution – the struggle for independence from the Turkish Ottoman Empire – in 1821.
Not surprisingly, Len's own life has been all about facing up to what he delicately calls "challenges."
He has gained a swag of qualifications, including three university degrees, helped an Australian city recover from an earthquake, created a world-renowned disaster response centre and dabbled briefly in politics.
In his spare time, he has accumulated an extraordinary collection of military memorabilia, including genuine American Civil War uniforms and a sword from the 1746 Battle of Culloden when the English finally defeated the Scots.
He is executive director of the Commonwealth funded National Critical Care and Trauma Response Centre based in Darwin.
His contribution to health has been recognised with the award of an Australia Medal and the Order of Australia – for 2002 Bali bombing response and most recently recognition for his contribution to health during the covid-19 pandemic.
In 2021, he was appointed the World Health Organisation's chair of the Emergency Medical Team Strategic Advisory Group.
Len was born in Newcastle, the only child of his Irish Catholic mother, Mary, and Greek-Australian father, George, whose family came from Kythera, an island off the Peloponnese peninsula.
He had a happy childhood until the day his father died at his feet in the family restaurant when Len was only 13.
"I heard a thump behind me, turned around and there was my father dead.
"He had been suffering from chest pains and my mother had told him to go to see a doctor. He refused and she became annoyed and would not talk to him. It was only a minor argument but she wasn't talking to him when he died and never forgave herself.
"She became somewhat reclusive
and never looked at another man.
My father was the love of her life."
Len worked in the restaurant before and after his days at the Marist Brothers School in Newcastle.
"I survived at school but didn't do very well. A teacher wrote on my report when I was in year 11: 'You're not doing well. You should leave'."
But Len stayed on and did well in his school-leaving certificate. He then set about "collecting" qualifications.
He signed up for a law degree at Macquarie University – and then studied a diploma in commerce to make himself more interesting with the girls. No luck. So he took an arts degree. Still no luck.
"And then I noticed that the girls were most attracted to boys studying medicine. My girlfriend at the time was struggling to get into medical school. I mentored her and she got in.
"Unbeknown to her, I also applied and got in."
After qualifying, Len worked for six years at Royal Newcastle Hospital and then moved to John Hunter Hospital. It was during this time that he met his wife Robyn, who now runs the Palmerston Super Clinic.
He arranged a Night at the Proms-style cabaret for staff after being asked to help raise morale at Royal Newcastle Hospital.
Robyn was a health administrator but also an accomplished singer – and she was one of the acts.
They have three grown children: Christian, Alexis and Joel, of whom they are both incredibly proud.
Len vividly remembers the 1989 Newcastle earthquake, which killed 13 people and partially collapsed the hospital.
He rushed to his mother's clothing business to see if she was safe and saw that Beaumont Street had been destroyed.
"I had played in that street as a child and now I was seeing the dead and dying."
He was given a major triage job – ferrying earthquake victims to other hospitals. That was his first health administration role and he never looked back.
Len's career move to Darwin was unexpected.
He was at a meeting in Newcastle on a "Tuesday winter night" when a recruiter called him "out of the blue" and asked him to consider a job proposal.
The job turned out to be medical superintendent of Royal Darwin Hospital, which was chronically short of specialist staff and where morale was at rock bottom.
"They flew me to Darwin for a look. The hospital was in a terrible state. But it was Self-Government Day and the weather was marvellous and the fireworks fun.
"I took the job because it was a tremendous challenge."
He expected to be in Darwin for about a year, so put many of his belongings in storage. It is still there … more than 30 years later.
Len is credited with turning Royal Darwin Hospital from a second-rate hospital with demoralised staff into something special – a place where people are proud to work.
"I worked hard to ensure that it was no longer seen as a medical wilderness," he said.
He did this by forging connections with other health and training institutions, particularly Flinders University in Adelaide.
The hospital now has its own specialist staff and is supplemented by interstate specialists, who fly in every month.
Len was still medical superintendent at Royal Darwin Hospital when then Prime Minister John Howard stumped up the money for the National Critical Care and Trauma Response Centre after the 2002 Bali Bombing.
Len refers to the centre as "my baby" because the idea was his and he has built it into an efficient, sustainable, dynamic body saluted by health authorities throughout the world.
The World Health Organisation sees it as the standard for global disaster preparedness and response agencies.
"We've built an international reputation based on trust and sustainability," Professor Notaras says.
The NCCTRC model has now been adopted globally and the Emergency Medical Team standards written into the "blue book", a manual that is now the international "bible" for disaster response and preparedness.
The centre has attracted such interest that even King Charles toured the trauma centre in 2018 – he was supposed to stay for 20 minutes but was so impressed that he stayed for more than an hour.
A couple of years later the King contacted Len to ask if the NCCTRC would not mind helping Barbados in setting up a disaster response centre in the cyclone-ravaged island state.
The Darwin-based trauma centre was born, tragically, out of the Bali Bombings, but it was the attempted assassination of then Timor-Leste president Dr Jose Ramos-Horta that sealed its international reputation for excellence.
The president was shot twice in the chest and once in the stomach when rebel soldiers invaded his home in Dili in 2008.
Professor Notaras immediately insisted the seriously wounded president be evacuated to Darwin for urgent medical treatment.
There was some disquiet in Canberra that Darwin medics would not be able to save Dr Ramos-Horta's life – "he'll die in Darwin," they screamed – and said he should go to Adelaide.
But Len held his ground and the president was flown to Darwin.
"Bringing him here saved time and almost certainly saved his life. Our doctors at Royal Darwin Hospital worked with incredible skill to keep him alive. He is eternally grateful to Australia and fully acknowledges that our people saved him."
The centre is based at Darwin International Airport, with a new national AUSMAT training centre in Bees Creek to be completed this year.
In the past 10 years, the NCCTRC has trained more than 700 health professionals throughout Australia and New Zealand to support the AUSMAT program.
AUSMAT deployments must be self-sufficient so as not to be a burden on disaster-affected communities.
AUSMAT teams can deploy with a 60-bed field hospital if required, which on arrival can be built by quickly starting with the "core", such as the operating rooms.
"We work with local authorities and don't want to overwhelm local health services," says Professor Notaras
Australia learnt important lessons from the response to the earthquake in Haiti in 2010.
"We learnt what not to do. They took First World technology to Haiti and used limited local resources, such as transport and accommodation."
Even the amputations were wrong.
Legs were "guillotined" – that is, cut off in a neat, straight line – making it difficult to fit a prosthetic, whereas they should have been amputated so that a flap of skin could be folded under the cut to allow for a simple wooden leg to be fitted.
The NCCTRC does not just respond to disasters – it also trains teams throughout the Indo-Pacific, from South-East Asia to Fiji, so that they can do the job themselves.
"They love coming to Darwin and are given world-class training."
Professor Notaras, who switched to working full-time at the trauma centre as executive director in 2009, lavishes praise on all Royal Darwin Hospital and trauma centre staff, who he recognises do extraordinary work in extraordinary circumstances.
"The people I work with are marvellous. I've worked with some great people over the years – dedicated, skilled, and hardworking."
While doctors and nurses are often seen as critical during a disaster, Len says the operations team, which includes the logisticians who "project manage" the response by organising everything from flights to building the temporary hospitals, are the backbone of every operation.
Many of the logisticians are former firefighters who undertake extensive, rigorous training before qualifying for their new job.
"Without them, nothing works. Because of them, we can have boots on the ground within hours.
"As they say, the smartest thing you can do is surround yourself with smart people."
Believe it or not, the National Critical Care and Trauma Response Centre has made it to Hollywood.
AUSMAT-trained anaesthetist and cave diver Richard "Harry" Harris was responsible for ensuring the 13 boys trapped in a flooded cave in Thailand in 2018 did not panic and drown while being brought out underwater by having them anaesthetised with ketamine and breathing through full face masks.
Actor Joel Edgerton plays Harry in the movie 13 Lives – and can clearly be seen wearing a NCCTRC shirt in the film.
Harry and fellow Aussie rescuer Craig Challen were named joint Australians of the Year in 2019.