PACIFIC LABOUR FACILITY
SWEET SOLUTION TO LABOUR SHORTAGE
Foxalicious Fruit, a certified organic farm near Katherine, became the first Northern Territory employer in the agriculture sector to use the Pacific Labour Scheme when it hired Inacio De Araujo Sarmento from Timor Leste on a two-year contract.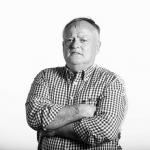 Words by

Nigel Adlam
Published

01 January 2021

The company has employed workers from Vanuatu through the Seasonal Worker Programme since the beginning of 2017 by using the Job Shop, an approved employer for both programs.
The SWP has provided Foxalicious Fruit with a reliable, returning workforce each season, but they could see the benefit in hiring workers for a longer period.
While the SWP allows employers to recruit workers in low-skilled positions for up to nine months, the PLS includes low to semi-skilled jobs in contracts for up to three years. The extended employment period means more opportunity to plan ahead.
"Inacio started with us at the end of August on a two-year contract as a farm hand," says Foxalicious Fruit owner Andrew Dalglish.
"He came to us with excellent skills, including tractor operations and ChemCert. In the short time he has been with us, Inacio has performed a wide range of duties, including planting and picking, irrigation, tractor operation and maintenance, spraying, packing and other general duties."
Foxalicious Fruit grows mangoes and asparagus, and provides packing services for other farmers.
This year, the farm produced 20 tonnes of asparagus, which Andrew hopes will increase to about 50 tonnes next year. The farm also devotes 26 hectares to mangoes, producing about 250 tonnes of product.
"The longer employment contract provides reliability and stability in the workforce," Andrew says. "We can retain good workers for longer and focus on building up their skills.
"This is great for us and for the worker, as they return home with skills and knowledge that benefit their families and local community.
"We will definitely look to employ more PLS workers through the Job Shop in the future."
WHAT IS PACIFIC LABOUR MOBILITY AND CAN IT HELP YOU?
Pacific labour mobility is an Australian Government initiative that connects workers from nine Pacific Islands and Timor Leste with eligible rural and regional businesses in Australia.
The countries are Fiji, Kiribati, Nauru, Papua New Guinea, Samoa, Solomon Islands, Tonga, Tuvalu, Vanuatu and Timor Leste.
There are two Pacific labour mobility programs: The Seasonal Worker Programme and the
Pacific Labour Scheme.
Labour market testing applies to both programs, which means that employers must advertise jobs in Australia and demonstrate that they cannot fill vacancies with Australian workers before becoming eligible to take part in Pacific labour mobility programs.
HOW TO FIND OUT MORE OR APPLY TO BECOME AN APPROVED EMPLOYER
Specific criteria applies to become an Approved Employer with either the SWP or PLS.
In addition to the usual criteria, such as labour market testing and business documents, prospective employers must ensure appropriate worker accommodation and covid-19
management plans approved by their state or territory government.
To find out if the PLS meets your employment needs and if you are eligible, visit
www.pacificlabourmobility.com.au
or contact Ronan Mackey at the
NT Chamber of Commerce on
rmackey@chambernt.com.au
or 0487 777 433