SANTOS SHOWS FAITH IN THE NT
An Indigenous-owned Northern Territory company has won a contract with Australian resources giant Santos.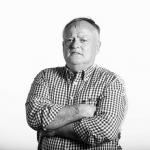 Words by

Nigel Adlam
Published

10 July 2023

Rusca Environmental Solutions will carry out waste management services for the extension of the Darwin liquefied natural gas plant at Wickham Point. Santos sees the contact as an important step forward in its commitment to support and increase opportunities for Indigenous businesses and create economic development in Aboriginal communities.
Rusca specialises in providing environmental solutions that reduce waste and improve sustainability efforts by using innovative technologies, such as chemical treatments, biofilters and wastewater treatment systems.
The contract includes a long-term agreement for the provision of waste management services, which include collection, transportation, storage, and disposal of hazardous materials in Darwin as well as for the Darwin LNG plant.
This new partnership will enable both companies to work together towards achieving improved sustainability while nurturing positive economic development within local Aboriginal communities through employment opportunities created by this significant investment in the region's economy.
The contract will provide jobs both directly through Rusca – three additional staff per year – and indirectly through their supply chain partners, which are predominantly small locally-owned businesses.
Santos has demonstrated that it is committed to supporting local businesses and supply chains.