OCTOBER BUSINESS MONTH – NATALIE BELL INTERVIEW
Managing Director - Associated Advertising & Promotions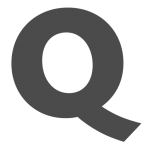 Words by

Contributor
Published

06 October 2021

What is your favourite aspect of being a business owner?
I love looking ahead, planning for growth and being proactive and strategic about where our next opportunities will come from and what the next steps are for our business and the team, across both our events and communications divisions. We are planning for our growth 3-5 years from now and that's a really exciting place to be in. Equally, we have a phenomenal team that make going to work each day something to look forward to. The more we grow, the more opportunities we have to provide career development and job diversity for our team, and that's a driving factor behind everything we do. We want each of our team to be the best versions of themselves, personally and professionally.
How do you market your business, and which tactics have been most successful?
You know the adage about the plumber with the leaky tap? We're the PR agency that has been a bit absent in our own self-promotion! In saying that, word of mouth and referrals have been our most powerful marketing tools. As we are growing and now have more resources, we are certainly trying to be more consistent in our own marketing and promotion.
How many hours a day do you work on average?
It really varies. I get up at 4.30am most mornings, and sometimes I'll read the paper and do emails and then head to gym or ride my horse before I head into work. Other mornings I'll get up and head straight to work and work through until late, or I might leave earlier that afternoon if I have other commitments or horse training. Some days I'll work 6 hours, some days I'll work 16. For me, and for our team, we prefer to focus on how productive we are, not how many hours we spend at the desk.
What tricks have you discovered to keep you focused and productive in your day-to-day schedule?
I'm a morning person, so I try to schedule my most important meetings and tasks for first thing in the morning – that's when I'm at my sharpest and have the most mental clarity and energy. I try to leave administrative and other less brain-intensive tasks to the afternoon. I have turned off my social media and email notifications on my work computer, and whilst I still check both regularly, I'll do it when I'm in between tasks, rather than being distracted by the constants 'dings' and notification noises.
I also take the time each weekend to plan out what the week ahead looks like – client meetings, after hours work events, personal commitments, gym, riding my horse, training, catching up with friends and family etc. I fit a lot into each week so I need to be super organised about how my personal life and work life interact so that I am achieving on both fronts. It's less about balance for me, and more about making it all work, because personal success and fulfilment is intrinsically linked to my ability to perform well at work and life in general.
What part of your life experience you would alter if you had the chance to?
None. All my experiences have shaped the person I am today – the good, the bad, the challenging and everything in between have all taught me something or changed my course to get to me this point. Sure, there are things I may have done differently with the knowledge I have now, but that's all a part of life lessons and learning as you go.