Urban Development
NIMBYS SHOULD NOT STOP DEVELOPMENT
Darwin, more than ever, is a place where people pursue their dreams, develop their careers, bring up families, connect with others, and build their homes.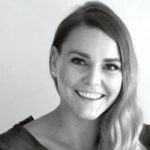 Words by

Catriona Tatam
Published

05 January 2022

As our city continues to grow and develop, more land is needed for urban development to sustain this growth. Areas that have been purposefully set aside for future development are deliberately brought online to satisfy demand.
Land identified for future development goes through many planning assessments, environmental assessments and approval processes before the first strip of land is ever cleared.
When you see physical development occurring on site, this is often just the tip of the iceberg. The final hurdle. The last leg of the development process. Often, there has been years of work that has led to the outcome that you are seeing on site. And while it may come as a surprise, the overall planning process provides a legislative framework for these developments to ensure that there are appropriate checks and balances, including public consultation.
Public consultation is always a matter that needs to be carefully considered. It is wholly necessary. That is beyond doubt. But there is a fine line between empowering the general public with knowledge and working with the public within the framework to facilitate outcomes that benefit not only the public but the development as well, and that of select groups trying to dictate outcomes that kill projects.
Given the passionate public response at the time, you are likely aware that I (in my role as CEO of the Urban Development Institute of Australia NT) recently published an opinion piece in the NT News in response to a motion about the development of Lee Point by Defence Housing Australia. The motion, passed at the 12 October City of Darwin Council meeting, called for the Northern Territory Government to place a moratorium on the development of Lee Point – "until the Northern Territory Planning Commission has developed a comprehensive area plan for Lee Point that reflects the long-term wishes and needs of the community".
As is often the case, the intended development of Lee Point has been known to council and the general public for many years, with consultation opportunities across many planning stages. There are many old adages of a similar theme – "buyer beware" and "ignorance of the law is no excuse'" The same general principle applies here. Ignorance of the consultation process is not an excuse to halt the development. Consultation should be an opportunity to work collaboratively for good outcomes, rather than to stop development.
No one is arguing against the right for public say (I've been known to write a strongly worded objection in my time!), nor the consideration of valid concerns or the like. However, objections of any nature need to be carefully balanced against the unavoidable and often crucial need for land for urban growth as our population grows and people look to buy and build and create a permanent home here. This is an opportunity becoming increasingly difficult for young people and future generations.
The Lee Point project is just one example among many other previous, present and upcoming developments across the NT that have been in the works for many years that are being targeted, delayed or cancelled due to this strong wave of "not here, not in my backyard".
It is not a new phenomenon and it is not unique to the NT. But it is a phenomenon that now seriously threatens the NT's ability to attract investment, increase and retain population, and generate a stable economy after years of cyclical busts and booms.
If nothing else, look at the placement of NIMBYs (not-in-my-backyard) at No 63 in the NT News Most Powerful List of 2021.
Strong confirmation from the Chief Minister and the Planning Minister Eva Lawler that the development at Lee Point will be progressing despite objections are wholeheartedly supported by UDIA NT. It should provide some certainty to future investors and developers.
Claims that the Lee Point development is impinging on sacred sites and that the development doesn't have the support of local Indigenous representatives have also been dispelled, with Richard Fejo of Larrakia Nation openly re-declaring support of the development now underway.
These large projects are generally supported by numerous assessments and reports, undertaken by skilled and qualified professionals in the various fields of environmental science, town planning and engineering. They are submitted to local Indigenous representatives and organisations for comment and input. They are submitted to government agencies, such as Department of Infrastructure, Planning and Logistics, Power and Water Corporation, NT EPA, the Development Consent Authority and/or the NT Planning Commission, as well as other referral agencies, such as local councils. When do we start to give due weight to the experts in their fields?
As I have repeatedly said, I would like everyone to consider this: nearly every single person opposed to this development is likely residing on land that was once cleared, subdivided and developed, just as Lee Point is.
Just imagine if your housing development had been stopped due to objections. Objections would have prevented the development of the Waterfront; the development of Cullen Bay, the whole of Palmerston, the development of the Nightcliff Foreshore Café, and many of the excellent developments that we now enjoy on a daily basis. Developments that benefit the Territory, despite initial objections.
To echo the sentiments of Territory Q publisher Anya Lorimer in the last edition, there is a real concern that the vocal presence of NIMBYs will drown out the progress of Darwin as a capital city wanting growth, housing options and a viable economy.
DarWIN over DarWHINGE, please.