Real Estate
NADINE HELPS FIND YOUR DREAM HOME
Nadine Jones is delighted to be back in the Territory and starting a career as a real estate agent.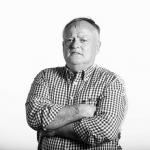 Words by

Nigel Adlam
Published

05 January 2022

She has joined the well-established and respected team at Knight Frank.
"I've come home," she says after a 12-month exile in regional New South Wales in the middle of covid and winter. "I missed my friends and my family, the weather and the easy relaxed lifestyle that we enjoy here."
Nadine is a fitness fanatic and enjoys running and cycling in her spare time.
"We have the best weather for exercising here but now I'm eager to get cracking in my new job."
Nadine, who moved to the Territory in 1989 and has a strong background in sales, will be selling residential property with Knight Frank.
"I love the Territory and I am familiar with the lifestyle. I want to help people find their dream Territory lifestyle, so my goal is to open new doors to that life for my clients.
"I've lived in an old-style Darwin house and modern high-rise apartments, so I've got a good knowledge of different properties.
"I love people and I've got good contacts in the community. I am passionate about doing a good job whatever that job happens to be."
Nadine is an outgoing Territorian who believes in the direct and honest approach when communicating.
"When I sell real estate, my clients can trust that I'll be honest with them all the time," she says. "Because that's what I expect from people.
"I'll take the time to find out exactly what sort of home people are looking for and then try to marry them up with somewhere suitable on the market.
"And if it's not quite suitable I'll make suggestions on how some creative changes could make the property more to their taste."
Nadine understands that the first thing nearly everybody does on buying a new home is make alterations either indoors or in the garden – or both.
"I'll happily give advice on that," she says. "I love decorating and gardening. I've renovated a few spaces in my time. I successfully transformed the garden in my old house in Parap and made it into something spectacular. It was actually named the Secret Garden by many of my friends."
She also knows that buying a house is usually the biggest investment anyone will ever make.
"I want to help people to choose well, so that they'll be really happy in their new home."
Adelaide-born Nadine spent her childhood surfing the beaches of Coolangatta and Greenmount on the Gold Coast.
She has also lived in North Queensland, New Guinea and the Solomons for a decade, so the tropical lifestyle in Darwin suits her well.
Nadine takes after her mother Estelle – a strong but feminine woman who taught her daughters to have confidence in their opinions.
In 1997, she was selling advertising for Hot 100 radio station when she was headhunted by the television station 7 Darwin, which had just started operating in the Territory.
"I became one of the top sales executives at Southern Cross and won awards for achieving top sales performances within the group."
Nadine not only excelled in sales with the company but also was responsible for launching the promotions arm of the business in the NT.
After three years with the group, Nadine was made NT sales manager, which she held for five years but she got a bit bored and decided to quit.
"I was the only woman on the team. I walked into the manager's office and told him I was leaving, and he said, 'You can't – I'm resigning, and you'll get my job."
Nadine accepted the challenge – and proved him right and went on to be aptly named The Perfumed Steam Roller by her male peers.
"I thought that was pretty funny."
In only her third year as GM, Nadine was named Manager of the Year for Southern Cross Austereo Group across Australia; she says it was the highlight of her career with the company.
She helped Southern Cross become a successful business in Darwin and gave the station something it craved – a solid place in the Top End community.
Under her direction as GM, the company also went on to raise hundreds of thousands of dollars for charities across the NT, an achievement of which she is still immensely proud.
"Supporting the community you work in is incredibly important to me."
CONTACT
Nadine Jones
Residential sales, Knight Frank
2/46 Smith Street Mall, Darwin City
Nadine.Jones@au.knightfrank.com
08 8982 2500
0413 120 939
knightfrank.com.au