The Mineral Development Taskforce - NT Government
MINERAL TASKFORCE GETS DOWN TO WORK
A special high-powered team has been set up by the Northern Territory Government to help the Territory's minerals sector grow.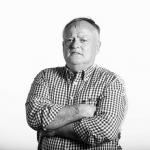 Words by

Nigel Adlam
Published

18 July 2022

A special high-powered team has been set up by the Northern Territory Government to help the Territory's minerals sector grow.
As we transition to renewable technology, there is a greater demand for critical minerals such as lithium, manganese and copper – and for the Territory, this is an area of opportunity.
The Mineral Development Taskforce will:
Identify opportunities to accelerate investment in new projects
Recommend ways to win more private sector investment
Accelerate the process of turning prospective mines into operational mines without lowering environmental, cultural and social protections.
The 10-strong taskforce is made up of industry experts, senior mining executives and public sector experience.
Taskforce Chair Shaun Drabsch says: "This is a bustling time for the industry and the taskforce has a critical role to play in developing suitable, yet innovative, approaches and devising options to accelerate private investment.
"There is a wealth of public and private sector experience and industry knowledge within this taskforce.
"We want to see mines develop because we know they can create a lot of jobs for Territorians, particularly in regional areas.
"The Taskforce will consider the competitiveness of the Territory's overarching investment environment for mining and downstream value add and manufacturing projects, and whether it provides the necessary certainty for industry, and attracts and supports private sector investment.
"This is critically important for the Territory."
The NT's mineral exploration industry is enjoying a record boom – expenditure in the December 2021 quarter was more than $45 million, up 38 percent from the December 2020 quarter.
It was the highest quarterly spend on mineral exploration since 2012.
In 2021, 444 new applications for mineral exploration licences were received, up 255 percent from 2020 – and 278 were granted, again an increase on the previous year.
Experts believe that strong commodity prices and a strong uptake in mineral exploration licences mean the boom will continue.
The Territory Government is backing the resurgent industry with $9.5 million per year under the Resourcing the Territory initiative, which supports mineral and petroleum exploration and development.
Simultaneously, there are also areas of government working to ensure mining and environmental regulations are met, and ensure that operators in the Territory understand and meet their obligations.
Shaun Drabsch
Shaun, who is the Chief Executive Officer of the Northern Territory Government's Department of Industry, Tourism and Trade, has extensive experience in government and private enterprise, including developing and implementing economic policy, infrastructure and major investment projects.
Tania Constable
Tania has an extensive background in the resources and energy sector having held many senior executive roles in the Australian Government.
Tom Seymour
Tom is the Chief Executive Officer of PwC Australia, leading a team of 10,000 staff and partners across PwC's three businesses – assurance, financial advisory and consulting. Tom has more than 25 years' experience on taxation matters, particularly in the infrastructure, mining and energy industry sectors.
Joe Martin-Jard
Joe's qualifications in education and business, combined with his background in the public service and private sector, have seen him create change on Aboriginal employment, economic development and community services.
Bryan Quinn
Bryan has more than 25 years' of industry experience and was the previous president of non-operated joint ventures for BHP.
Michelle Croker
Michelle has more than
20 years' experience in the Australian Government across a range of portfolios, including gas, energy efficiency, industry, tourism and environment.
Dr Phil Gorey
Phil has experience in policy, planning and regulation for natural resource development. He has worked in technical and policy roles relating to natural resource management and development in state government and the private sector.
Dr Sharna Glover
Sharna holds a first-class double degree in chemical engineering and science, as well as a doctorate in engineering. She is an experienced executive leader with a 20-year track record of successfully leading step-change technology programs.
John Braham
John is an experienced mining finance and investment professional with a 24-year career at Macquarie Bank, including as an executive director in the mining finance division.
Dr David Carland
David is an investment banker with more than 40 years' of investment banking experience in the private and government sectors in relation to the structuring, financing and development of energy and resources projects.