THE ESSINGTON SCHOOL
GLOBAL THINKING, TERRITORY SPIRIT
The Northern Territory's leading independent school has undergone a major makeover, including changing the name and refreshing the visual identity.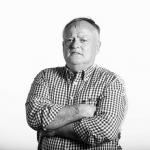 Words by

Nigel Adlam
Published

01 July 2020

What remains, though, is staying true to the philosophy of never allowing a student to fall behind. It's not so much a revolution at The Essington School in Darwin as a reminder of its strong community roots and sense of purpose.
The school, which continues to achieve by far the best NAPLAN scores in the Territory and dominate the NTCET's top 20 list each year, is committed to striving for excellence. Brian Kennelly, who has introduced a string of changes since being appointed Principal 18 months ago, says: "We have spent some time reflecting and consulting with our community – we want to be the best school possible.
"Our vision is to create an inspiring environment that fuels creativity and imagination, motivates students to be the best that they can be and where everyone can belong." To further develop the school's sense of community spirit, Essington has restated their core values of respect, inclusiveness, kindness, responsibility and uniqueness, and will weave them throughout the framework of the school.
A new "positioning strategy" is based around three key principles:
• Nurturing every student to achieve their best
• Empowering staff
• Staying connected with the community.
"In the past students haven't had the voice they need," says Mr Kennelly. "Now we are listening to them, in and out of the classroom." Essington matches almost any school in Australia in academic excellence.
"We get outstanding results, which exceed any national benchmark," Mr Kennelly says. The Principal says one of the great satisfactions of teaching is helping students achieve a result beyond their expectations. "We believe that every child can flourish."
The school understands that every child, whatever their age, is motivated differently, and that their talents and interests vary. In addition to its continued academic excellence, Essington has implemented a range of supporting programs, with an emphasis on wellbeing, and including the highly acclaimed Rite Journey program, to ensure a well-rounded learning pathway is afforded to each child.
The aim is to help students leave school not just with self-confidence and a fine education to ensure they enjoy fulfilling working lives, but also with a fundamental sense of decency – respectful, caring and compassionate. "Our specialist wellbeing programs help students develop a better understanding of themselves and meaningful relationships with their peers and the wider community."
Mr Kennelly sees teachers and support staff as the heart and soul of the school. "We empower them by helping them extend themselves." And he strongly believes that parents have an important role to play in maintaining Essington's success.
"We encourage our families to stay actively connected and wholly invested in the school." Essington was founded 31 years ago by a handful of parents; at one time it had only a single student – now it has 950. "We love the fact that we were created in the Territory. We are literally from the community and for the community."
School places are snapped up early by parents willing to make a few sacrifices to see their children, thrive. There are a few places available in years 7 and 9 in 2021. Essington operates from a Montessori inspired preschool to year 12, which means students can spend the whole of their school lives in the same nurturing environment, where excellence in all fields is unashamedly applauded. The school is culturally diverse – there are students from 40 backgrounds speaking 70 languages or dialects.
The teaching staff include those who have been educated internationally and locally, bringing with them a wealth of knowledge and experiences. Essington is a wonderful reflection of the Territory's diverse nature. TQ
CORE VALUES
Respect
We are considerate and actively recognise the
needs of others, modelling respectful behaviour
for all. We value achievement, effort and appreciate
a passion for learning.
Inclusiveness
Diversity is celebrated within our vibrant Essington
family, where everyone belongs. We are committed
to bringing people and cultures together within our
inclusive environment, facilitating connection with
the wider community.
Kindness
At the heart of our caring school there is warmth
and a generosity of spirit shown to everyone.
Responsibility
We are responsible individuals, accountable for
ourselves and our actions. We believe in being
courageous and dependable. This means keeping
our promises.
Uniqueness
Our learning philosophy is fuelled by creativity
and imagination. With a reputation for innovation
and as pioneers at heart, we celebrate individuality
and uniqueness.