Chamber of Commerce
FRESH TEAM TAKES OVER
There is a new team at the top of the Northern Territory Chamber of Commerce and Industry.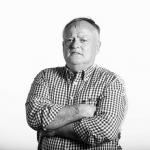 Words by

Nigel Adlam
Published

01 April 2020

Karen Sheldon has been elected as president and Greg Ireland has stepped in as Chief Executive following the resignation of Greg Bicknell. Alice Springs-based Nicole Walsh has been appointed Chief Operations Officer.
The new leadership paid tribute to Mr Bicknell, who was at the Chamber for 17 years, including six as Chief Executive. He is credited with working effectively with the board of management to return the organisation to financial stability.
Ms Sheldon, who was awarded an Order of Australia Medal in 2017, is one of the Territory's most highly respected business people. The small catering company she started in Tennant Creek is now a nationally-renowned, not-for-profit training business, which has played a big role in helping bridge the gap between Indigenous and non- Indigenous Territorians.
Mr Ireland was a founding director of the renowned Darwin-based high-tech security company STS, which was sold to an international company 12 months ago. He sat on the Chamber board for eight years, six as Chairman, which has given him unmatched knowledge of how the organisation works.
In some ways, the Chamber is in the throes of reinventing itself. It wants to continue building a bigger membership base but is also working hard to develop more services for business people – everything from information sessions on the availability of business grants to managing poor performance by staff, from enterprise agreement negotiations to health and safety training. Many services will be offered online.
"Face-to-face meetings are always valuable," says Ms Sheldon. "But business people are busy and often live in regional centres, so online services and advice can save time and defeat the tyranny of distance for them. "Most Territory businesses are SMEs or even micro businesses, some run from a spare room, market stall or even a van.
They all need good services and advice." Big plans include making every Australian pay award available in plain English. "We are making vital business information accessible and easy to understand. Business people can come to us to answer complex questions." The Chamber of Commerce will be a strong voice leading up to the Territory election. "We want to meet all candidates to assess their attitude towards our agenda."
The Chamber wants business helped in many ways, including reform of workers' compensation and more reasonable property rents. A key Chamber policy is to improve training for young Territorians. "We can't rely on skilled migrants," says Ms Sheldon. "We must create opportunities for our own young people."
The Chamber wants young Territorians trained in emerging industries, such as 3D printing – the world's fastest 3D printer was invented in Darwin. It also sees tremendous opportunities in Defence support work. The Chamber is a strong supporter of the ship lift facility at East Arm because it has the potential to create a lucrative, long-term ship maintenance industry in Darwin.
"We want other wealth-creating infrastructure," says Ms Sheldon. The Territory's premier business organisation also wants the Federal Government to do more to end Indigenous disadvantage. There are only 90,000 taxpayers in the Territory – fewer than in a Sydney suburb – and the NT Government has an annual budget of only $6 million.
"The Territory Government simply does not have the money to close the gap on its own. The Feds must step in. "This must be above party politics. We need our Federal politicians to stand up and be counted. "Ending Aboriginal disadvantage is not just good for Aboriginal people – it's good for every Australian." The Chamber's regional voice is strongly represented with volunteer executive committees in Alice Springs, Barkly and Katherine areas with a focus in 2020 on re-establishing a committee in East Arnhem Land.
The committees are supported by staff in three offices across the Territory. "Our staff, like in all business, is one of our strongest assets and will continue to support the regional focus," says Mr Ireland. The International Business Council and the NT Manufacturers Council, which are separate divisions of the Chamber, are looking forward to another year of supporting business locally and internationally.
Both councils are advocates for local businesses and provide advice and other services to members. The IBC and MC are continuing to be a pivotal part of the Territory economy. There is a hint that the Chamber could change not only the way it delivers services and gets its message across but the name itself.
"I don't like the word 'Chamber' one bit," says Mr Ireland. "It sounds like old blokes sitting in leather armchairs, drinking whisky and telling people, 'You should do this'. "Well, that's not us. We're a modern, forward-looking organisation determined to deliver strong advocacy for NT business and additional value in our membership." TQ
CONTACTS
chambernt.com.au
Head Office Darwin
Suite 5/4 Shepherd Street,
Darwin NT 0800
GPO Box 1825, Darwin NT 0801
08 8982 8100
Alice Springs/Tennant Creek
Suite 8, First Floor,
Arthur J Gallagher Building,
54 Reg Harris Lane,
Alice Springs NT 0870
PO Box 864, Alice Springs
NT 0870
08 8952 4377
Katherine
Unit 8/17 First Street, Katherine
NT 0850
PO Box 1320, Katherine NT 0851
08 8972 3830
Nhulunbuy
GPO Box 1825, Darwin NT 0801
08 8982 8100
eastarnhem@chambernt.com.au