OUTBACK CYCLING and ALICE SPRINGS BREWERY
BIKING AND BEER A MATCH MADE IN ALICE
There are two things mountain bike enthusiasts love – riding through the Outback and craft beer.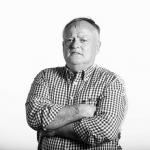 Words by

Nigel Adlam
Published

01 July 2020

Two Alice Springs companies are offering both as part of an innovative package born out of the coronavirus crisis. Outback Cycling and Alice Springs Brewery have got together to organise a bike ride to one of the most remote breweries in the world – where guests will be given a tour and be able to tuck into pizza amid good company.
"There is a strong love of craft beer among the mountain biking community, so it seemed like a perfect fit," says Outback Cycling owner Justine Petrick, who has lived in Alice for 16 years.
She has wanted to partner with the brewery since it opened two years ago. "We've been working through logistics over the last year on the mountain biking side of things, and now in the new Covid world, this opportunity has crystallised. The timing seems right." Now is the perfect time for Territorians to see Alice from the saddle of a mountain bike.
The bike ride to the brewery package is part of a push to encourage Territorians to support local business by holidaying in their own backyard. It's a healthy and interesting way to travel – and includes a fascinating tour learning how beer is made. The Territory Government has played a key role in the new venture.
Alice Springs Brewing Company received a $36,000 grant through the New Visitor Experience Program to develop tours and reconfigure its brewing operations so that it could accommodate tourists. The program is part of the Territory Government's $2 million Immediate Tourism Resilience Plan, which supports NT tourism operators in bouncing back from the impacts of the Australian bushfires and Covid-19.
"The grant was really important for Alice Springs Brewing Company to move ahead and also hone our offering to provide a tour experience," says owner Kyle Pearson. "I found the application process to be reasonably easy. "There were strict guidelines around ensuring what we were trying to do met the relevant criteria for the grant."
Outback Cycling, which started in 2010 and offers services in Alice Springs and Uluru, and runs the Telegraph Station cafe, is now well known in the tourism industry and helps attract adventure-lovers to the Territory. It specialises in tourism products such as hire and tours, e-bikes, sales and servicing, and good local knowledge about Central Australia's extensive mountain trail network, which has been upgraded by the Territory Government over the past few years and is now recognised as one of the best track systems in Australia.
Kyle says the brewery is a labour of love. "Being big fans of craft beer, we wanted to be able to access fresh and interesting beers locally and starting the brewery was a way to incorporate our love of beer into a job. "The last two years, while challenging, have been a period of rapid expansion and development for us and we are looking forward to further scaling our operations in the future." Kyle has spent most of his adult working life in the hospitality industry.
"I've just about done it all over the years – from working the door through to management, and even playing in the band on stage." He also owns the Monte's Lounge cocktail bar. TQ