Tourism Vouchers
VOUCHERS HELP YOU HOLIDAY AT HOME
The best Christmas present Territorians can give this year is support for a tourism business – at home.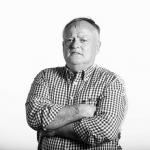 Words by

Nigel Adlam
Published

06 October 2021

Tourism has been hit hard by the COVID-19 pandemic and recent hot spot lockdowns.
But the Territory Government's Tourism Vouchers have helped ease the pain – and in many cases, been the difference between staying open or closed.
Peter Hook of Kakadu Tourism says the vouchers are a "lifeline" for tourism.
He said Crocodile Hotel and Cooinda Lodge considered closing for the wet season last year when lockdowns and border closures were at their peak.
"But with the vouchers as an incentive we turned around a potential disaster and attracted a vast number of first-timers to Kakadu. Even better, after experiencing the incredible natural attractions and rich Indigenous culture, many returned to explore further.
"For Kakadu, tourism is the future for the region and its people. The impact of the vouchers – at a time when tourism has been so heavily impacted by losses in both interstate and international travel – has been crucial for sustaining the industry.
"We are looking forward to an equally positive response for the next round of vouchers as they will provide Territorians the opportunity to see Kakadu at its most remarkable and authentic – during the tropical summer."
Andrea Lehman of Alice Springs-based Outback Ballooning says the vouchers have been good for the tourism industry.
The first round of vouchers enabled the business to reopen after being closed for three months.
The Territory Government is launching round four of the $5 million Tourism Vouchers from October.
"We're pleased that there's another round," says Ms Lehman.
Territorians can register for vouchers worth $200 at www.territoryvoucher.nt.gov.au from 8pm on 4 October.
Vouchers, which will be issued in a staggered approach from 7 October, can be used on multiple tourism experiences but only if they are booked in the one transaction.
Territorians who receive a voucher will be required to book within 14 days with all activities to be completed by 31 January 2022.
To encourage bookings in all of our regions Territorians who travel more than 400 kilometres to the product booked as part of a single journey (not including their return leg) can receive up to $200 as a bonus claim.
The Territory Government recognises that touring, professional conference organisers, exhibition build companies and select attractions have not been able to benefit from incentives such as the Territory Tourism Vouchers which cater for visitors rather than locals.
A new Tourism Survival Fund has been set up to support these businesses who have experienced declines in turnover without the benefit of vouchers.