VAL DYER
VAL DYER – A CATTLE QUEEN
Val lives a long way from anywhere – but that happy, self-imposed isolation hasn't kept her out of the headlines for the past few decades.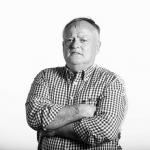 Words by

Nigel Adlam
Published

01 January 2021

She was a controversial head of the Northern Territory Cattlemen's Association and is now at the forefront of negotiating exploration and fracking rights with the onshore oil and gas industry. The leading pastoralist offers no apologies for doing what she thinks is right.
Not surprisingly, the former Rural Woman of the Year is saluted in the Women's Museum of Australia in Alice Springs. Val and her husband John have run Hayfield and the adjoining Shenandoah stations, between Elliott and Daly Waters, since 1974.
They have raised three children: Nick, Justin and Lisa. Val has played a key role in improving productivity and quality on the properties, and in one of the toughest jobs in any business – staff management.
The couple are now both in their seventies and the day-to-day running of the stations is left to Justin and his wife Sally, who run the northern half of Hayfield and all of Shenandoah, while Lisa and her partner Brad run the southern portion of Hayfield, known as Sturt Plains.
Eldest son Nick and his wife Kathy manage the family's successful Heli-Muster NT business out of Victoria River Downs Station. Val, whose doggedness and attention to detail has ensured that Hayfield and Shenandoah continue to thrive, sees herself as chief executive of the family business, APN Pty Ltd, and continues as company secretary, pending final succession plan decisions.
The family knows that the retired teacher and agricultural economist is a no-nonsense woman and were happy to hand over oil and gas exploration negotiations with global energy company Origin to her.
Those talks went well – the chief executive of Origin, Frank Calabria, even went to the Dyer homestead for long, hard negotiations over the dining room table.
"He was fascinated by our property and lifestyle," Val says. "He loved it. "We had to decide whether we were going to be cooperative or adversarial. We decided to be cooperative, which has given us greater control over the project."
The negotiations were complex and took two years. "The aim was to maximise the protection of the station's business interests and minimise the impact of exploration." Origin now has a drill site about 15 kilometres from the homestead. "They are a good, reputable company and have been excellent to deal with."
Val was the youngest child born to Eric and Mavis Chappell in Tumby Bay, South Australia, where her father was a share farmer.
In the 1950s, Eric won a "scrub block" in a government lottery aimed at increasing agricultural production by leasing land at peppercorn rental to provide opportunities to men who were prepared to develop and take a risk without financial support.
The family couldn't afford to build a homestead and the 1500-hectare farm was 45 kilometres from their Tumby Bay home. So, Eric commuted to the farm each week, living in a corrugated iron hut.
The property became quite successful in later years and was eventually sold to fund retirement – a just reward for decades of hard work.
The sale also reflected Eric's wish to distribute any final wealth evenly within the family, considered a very modern outlook at the time. Val and her siblings, Pat, Denis, and Rhonda went to the local state school.
"My childhood was happy most of the time," Val says. "But there were hard times. I always felt different, maybe not socially equal, because we didn't have much money, although our parents went without to make sure we had the essentials. "That made me determined to prove myself by achieving in academics and sport."
Val did just that – she was clever enough to graduate in year 11 and went to teachers' training college. She was offered a choice at the end of the second year of college: stay for the third year or go to work in a country school.
Val took option two and went to a small school on Kangaroo Island; she was only 18 but was teaching some 15-year-olds. She lodged with a local farming family, Ian and Margaret Willson, who are still friends.
Val soon met a stock agent named John Dyer, who told her he was 23. "The next year he somehow became 25 and then before I knew it 27." The young teacher moved to a school in Balaclava and married John in Adelaide. They celebrated their 50th wedding anniversary this year.
John became a branch manager for Elders and was posted to Owen, Snowtown and then Katherine. "Katherine! We'd hardly heard of the place," says Val. "We lived in a 15-foot caravan. No air-conditioning. Just a little annexe. And in that tropical heat. I'd never experienced anything like a Top End storm."
She appreciated the help of the meatworkers at Riverview caravan park when the annexe blew away one day.
"Katherine was a quiet, friendly town and with John being away most of the time, drumming up business for Elders, I was glad to be teaching during the day."
Val worked at Katherine Area School for two and a half years and despite the isolation and strangeness of it all, they were generally happy days.
"I still have a great relationship with past students when we meet. A lot of the Aboriginal students remember me. It makes me feel old, but it's nice to be respected." Life was to take a dramatic turn – a Sydney businessman offered John the chance to manage Hayfield Station.
"We wanted to start a family. I could never see myself as a 'working mum' and this job offer seemed like a great opportunity. I could be with my kids while working on the station.
"But it was very stressful at first and I have to be honest, I went through mental issues for 12 months.
"It was a strange time. I had been deputy principal of a school but was considered bottom of the pile on the station. I wasn't even allowed to go to our own stockmen's camp because I was a woman.
"I put my energy into analysing what was happening in our business and became very interested in why it was so hard to make money in the pastoral industry."
The cattle industry crashed in 1974 – the Dyers found that the cost of raising cattle was more than the market price – and Hayfield was put up for sale.
"The owner couldn't give it away. And we couldn't buy it. We lived in one room." When the property failed to sell after three years, the owner asked Val and John if they wanted to buy it for $2 million on interest-free credit – paying equal annual instalments for 20 years.
It was a long-term challenge that Val and John were prepared to take.
Part of the sale agreement was that we didn't borrow any further money from banks, so we couldn't develop the property. "It was a struggle for those 20 years. We didn't have any spare money because it all went towards paying the debt. We didn't pay ourselves anything. We just survived. "Another station owner told us to get out. But we told him, 'We couldn't afford to get here, but now we're here; we can't afford to leave.
"But we did it, we paid off the debt. Then we could borrow money to develop."
It wasn't all a grind. Val joined the Utleys of Sunday Creek, Bob Bagnall from Elliott and Sabu Singh from Nutwood Downs to organise the Daly Waters rodeo, campdraft and gymkhana grounds.
And when visiting Daly Waters to this day, Val is proud to see that the trees her young family helped plant and irrigate continue to provide shade for the annual community event.
Hayfield and Shenandoah are now prosperous, innovatively-managed stations – the Hayfield Heifer is much sought after in the industry. Val got involved in industry politics after challenging the claim by the Katherine meatworks that 8 percent of stock had TB and became a founding member of the NT Cattlemen's Association.
"The NTCA was the best thing that ever happened to the cattle industry. We had a group, a proper voice. I'd always believed that if the industry prospers, we all prosper."
The NTCA was an amalgamation of four NT organisations, which had previously lobbied governments separately. Val was involved in negotiating the unified voice.
"It was a recognition that interstate- based, larger corporations and NT-based owner-managers needed each other to lobby successfully in the best interests of the whole industry.
"It still feels like 'my baby' sometimes." Val was elected NTCA president in 2002 but was voted out after only 12 months. She says board confidentiality was breached during negotiations to lift the profile and professionalism of the organisation and internal membership politics rendered the board incapable of making decisions.
Val was clearly emotionally scarred by the experience and is reluctant to talk about it. "I still have regrets about that time; it still affects me. It is taking me a long time to get over it.
"I wanted to continue contributing my knowledge to the industry. I would have liked to have stayed in the role."
Despite the bad experience, Val remains a highly respected matriarch in the pastoral industry. Her greatest pleasure is her family – a husband with a dry sense of humour, three children who know she is first and foremost a mother and secondly a business advisor, and eight much-loved grandchildren.
And she still enjoys those jobs that demand concentration, perseverance and strength of character. TQ