TIWI POWER AHEAD WITH HYDROGEN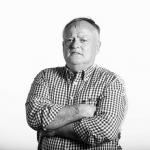 Words by

Nigel Adlam
Published

30 September 2022

A game-changing project is underway on the Indigenous owned Tiwi Islands, 80 kilometres north of Darwin.
Tiwi H2 is a proposed $4.5 billion hydrogen production and export project by Australian company Provaris Energy.
It has the potential to be a first-mover in the global transition from fossil fuels to zero-carbon energy.
The project will demonstrate the commercial advantages of compressed hydrogen production and export from the Northern Territory to Asia-Pacific markets.
Tiwi H2 is estimated to create 500 jobs during construction and 100 during operation.
It will provide training and employment opportunities for Tiwi people over an estimated 30-year lifespan.
Provaris plans to use solar energy to produce up to 100,000 tonnes per annum of green hydrogen for export.
Provaris and the Northern Territory Government are continuing to work in partnership with the Munupi people on the project, to create sustainable jobs on country and increase economic opportunities for the Tiwi Islands.
The Tiwi Islands already have port infrastructure and an industrial precinct at Port Melville.
The Tiwi H2 project is considered so important by the Territory Government that it has been awarded Major Project Status, which includes:
• an acknowledgement by the Government of the significance of the project to the NT
• identification and mapping of project related government approvals
• whole-of-government coordination and facilitation of the project and related government approvals
• opportunity to use Government investment attraction activities, which include overseas trade missions, to access markets and potential sources of finance
• a dedicated project case manager as the single point contact until project delivery.
Provaris Managing Director Martin Carolan says:
"The endorsement of the Tiwi H2 project by the Territory with Major Project Status is a significant milestone for Provaris as we move forward with our development program."
"We look forward to a continuation of the support provided by the Territory in delivering what can be Australia's first export hydrogen project, delivered using our compressed hydrogen solution."
The Government's Major Projects Commissioner, Jason Schoolmeester, says: "From the Tiwi Islands to Tennant Creek, the Northern Territory has extensive renewable energy resources and we are well positioned to support and service a growing global renewable hydrogen industry with existing infrastructure already in place to facilitate exports to meet demand."
He says supporting investment in renewable hydrogen will help grow a $40 billion Territory economy by 2030 and bolster the NT's commitment of net-zero emissions by 2050.