NORTH EAST ARNHEM LAND ABORIGINAL CORPORATION
THERE'S MAGIC IN THE MISSION
In most ways, the North East Arnhem Land Aboriginal Corporation operates like any other business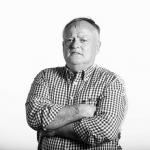 Words by

Nigel Adlam
Published

05 January 2022

It competes for tenders on the open market, works hard to make a profit, does a good job for a good price, and distributes a dividend to members – the 26 Yolngu clans who own the corporation – at the end of each financial year.
But that's where the comparisons end.
Nhulunbuy-based NEAL, which operates a range of divisions, from environmental services to labour hire, doesn't make money for its own sake – it uses profits to continue creating life-changing pathways to employment for Yolngu people.
"The magic is not so much in what we do but the reasons why we do it," says newly-appointed chief executive Damien Djerrkura.
The company, which was born out of YBE and is fully Indigenous owned, has been operating successfully for more than 50 years – an enviable record for any business, let alone one based in a remote corner of Australia.
"In all that time, we've stuck to our values," says Mr Djerrkura. "Our mission has always been to provide employment opportunities for Yolngu people."
A key reason for NEAL's success has been its ability to adapt, including in face of the impending closure of Rio's bauxite mine on the outskirts of Nhulunbuy.
The labor hire arm of the business is doing particularly well, mainly because it has a flexible pathways to employment program known as Djama Mirri Mala.
"We don't just hire people out for work without thinking about it," says Mr Djerrkura. "We don't set our people up to fail. We match suitable candidates to suitable jobs.
"If an organisation comes to us and says, 'We've got three positions available', we may rotate up to 10 people through those positions from our pool, ensuring the right candidates are suited to those positions."
NEAL's preparation of work candidates includes inductions, PPE, mentoring, transportation and pre-employment medicals.
Traditional culture is still strong in Arnhem Land and cultural obligations can often affect the way Yolngu people work.
"Employers appreciate the way we operate," says Mr Djerrkura. "In the past, employers sometimes went to all the expense of taking on a Yolngu worker only for it not to work out after just a few weeks.
"They can now take on one of our people and have a good look at attendance and work ethics before deciding whether to commit to full-time employment, which is mutually beneficial.
"The system is working very well."
The pathways program allows potential employees to transition to full-time employment at their own pace.
NEAL's labour hire provides workers ranging from administrators and labourers to highly-skilled operators and tradies at competitive rates.
Clients include Rio Tinto, small companies, contractors, the Territory Government and shire councils.
NEAL, which is one of the largest Aboriginal corporations in assets and revenue in Australia, also works with the Community Development Program to find work for local people.
The corporation has nine other divisions:
Environmental services: multi-skilled operators can carry out miscellaneous tasks and rehabilitation using traditional knowledge, technical know-how and modern science.
Civil earthworks: capabilities include road construction and maintenance, drainage works, and general civil works for building and subdivisions.
Ground maintenance: mowing, clean-ups and off-site composting.
Arboreal services: removal of diseased, dangerous and damaged trees of all sizes in residential and commercial properties; workers take pride in minimising any damage to gardens and landscaping.
Horticultural services: tree and shrub trimming when seasonally appropriate by horticulturist-trained staff.
Land management: rehabilitation, consultation, weed mapping and surveying, pest management and controls, flora and fauna surveying and reports, and bushfire management.
Building and fencing: certified builders and other qualified tradies deliver a range of maintenance services, big or small.
Pool cleaning and servicing: a professional and courteous pool maintenance service.
Landscaping: design of gardens, installation and maintenance of irrigation systems, and practical solutions to all other landscaping needs.
NEAL's Charitable Fund uses some of the company's profits to help Yolngu people pay for education and training, business skill development, funerals, and cultural ceremonies.
The business had humble beginnings in 1968 as the Yirrkala Brickworks, which supplied the bricks for Gove District Hospital.
Its philosophy is summed up in Yolngu: nayanju wangany (collaboration), which includes bringing together ngapaki (European) disciplines and traditional knowledge, and nathilyun nhama (looking to the future).
Everyone involved with NEAL is proud that its mission statement hasn't changed over the past half century: to alleviate poverty, sickness, suffering, distress, misfortune, destitution and helplessness among Indigenous people.