Jabiru
THE TOWN IN THE PARK
An agreement between key stakeholders will see one of the world's most unusual townships transformed from a mining community to a major tourism hub.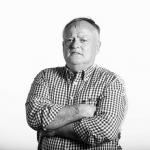 Words by

Nigel Adlam
Published

01 January 2020

Jabiru, which is 250 kilometres east of Darwin and sits in the heart of Kakadu National Park, was founded in 1982 to service the nearby Ranger uranium mine.
The mine will cease production in 2021, although rehabilitation of the land by Energy Resources of Australia will continue for several years.
A historic Memorandum of Understanding signed between Mirarr Traditional Owners from the Gundjeihmi Aboriginal Corporation and the Northern Territory and Federal governments and Energy Resources of Australia late last year will secure the town's future.
The Territory Government is contributing $135 million to the project with the Australian Government putting in $216 million.
The Australian Government's package includes:
$51 million to support visitor planning and infrastructure upgrades across Kakadu
$70 million to improve roads and access to key visitor sites
$35 million to support the remediation of Jabiru township and
Up to $60 million towards an Indigenous-led World Heritage Kakadu Visitor Centre.
NT funding will pay for the establishment of the Bininj Resource Centre, along with upgrades to infrastructure, a new power station, a government services hub, an upgraded health clinic and a designated education precinct.
Other job-creating developments in the Jabiru region include the contract awarded to Darwin-based Advance Civil Engineering to build a bridge over Kambolgie Creek and upgrade 1.7 kilometres along Gimbat Road.
Construction has commenced on the $6.4 million road, which is supporting more than 35 local jobs, and improving access to the popular Kambolgie Creek campground and other tourist attractions in Kakadu on both the north and south escarpments of the South Alligator River.
Jabiru Kabolkmakmen, a partnership between the Gundjeihmi Aboriginal Corporation and the Territory Government, is supporting the township's post-mining transition.
Jabiru Kabolkmakmen – which in Kundjeyhmi means Jabiru: a Great Place – has been set up to support the transition of housing ownership and maintenance, business premises and other infrastructure, support the implementation of the Jabiru Masterplan and investigate options to diversify the regional economy.
The Mirarr vision is to create a world-leading, ecologically sustainable hub for Aboriginal culture and eco-tourism.
Key elements of a masterplan drawn up by the Gundjeihmi Aboriginal Corporation and the Territory Government are to turn the community into:
An environmentally sustainable centre for tourism, including active outdoor tourism and Indigenous cultural tourism.
A sustainable and resource efficient town by using carbon neutral technologies – Jabiru is not connected to one of the three main electricity grids, so the Territory Government is inviting private investment to build, own and operate a new power station, which will create local jobs and help achieve the NT's 50 percent renewable energy target.
A cultural heritage destination – the township is a gateway to engage with Indigenous culture and see the world's greatest rock art.
An Aboriginal employment and enterprise centre – Jabiru is a key location nationally for excellence and best practice in Indigenous land management knowledge and employment.
A community with a sustainable residential population.
An education and research hub – the town is a centre for research in north Australian biodiversity, ecology, education, Indigenous language, cultural heritage, and archaeology, and is a gateway for education-based tourism.
Jabiru Kabolkmakmen Chief Executive Stefan Hladenki says the significant government commitments support the Mirarr vision for Jabiru and should attract private investment, including for a new hotel and tourism precinct on the north side of Jabiru Lake.
He also expects the rejuvenation of Jabiru to attract other private retail investment as part of a new town centre precinct.
Territory Aboriginal Affairs Minister Selena Uibo says Jabiru is an important town, not just as the gateway to Kakadu National Park, but as a service centre for all those who live in the West Arnhem region.
"We are supporting the Mirarr people to unlock the social and economic potential of their land, which will not just improve the lives of Aboriginal Territorians but will benefit all Territorians," she says.
"Kakadu is home to the oldest continuous culture on earth and the traditional owners, by drawing upon more than 65,000 years of knowledge and wisdom, can improve the visitor experience for those who come to visit this very special part of the Territory."
Gundjeihmi Aboriginal Corporation chair Valerie Balmoore says Mirarr will always look after their country.
"We are happy to be working with the Government to make sure Jabiru is a great town for everyone," she says.
"We have a great opportunity to show and explain the World Heritage values of Kakadu to give tourists a more meaningful experience and to connect with other Indigenous groups worldwide.
"We welcome the investment commitments from the Commonwealth and the Northern Territory and ERA in supporting our goals.
"Jabiru and Kakadu are places where we can share our cultural heritage with future generations."
Federal Environment Minister Sussan Ley says the transformation of Jabiru is about working together to ensure that the community will prosper and the mining land is cared for.
Energy Resources of Australia Chief Executive and Managing Director Paul Arnold says his company will continue to have a presence in Jabiru as it undertakes the rehabilitation of the Ranger project area to protect Kakadu's World Heritage values.
"I want to acknowledge the leadership of the Mirarr Traditional Owners and the contributions of the Commonwealth and Northern Territory governments toward creating a future for Jabiru," he says.
"ERA is proud of its role in establishing the town and the contribution of our people to the community over the last 40 years. We look forward to continuing to be a valued member of the community and working closely with the Mirarr and the Commonwealth and NT governments to support the transition of Jabiru." TQ