Travel
THE JEWEL TO OUR NORTH
With an authentic vibe, a cruisy Islander feel and a sense of freedom Australia hasn't offered since the seventies, Timor Leste is a country just waiting to be explored.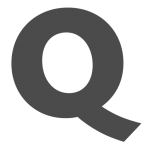 Words by

Lisa Louden
Published

01 January 2020
Best of all, its genuine friendliness and breathtaking beauty is just an 80-minute flight from Darwin.
Timor Leste is a country bursting with tourism plans and very few tourists, which in my eyes makes it the perfect destination. Its capital, Dili, is nestled on the coast, surrounded by storybook mountains and sparkling clear seas.
Like my fellow travellers, Territory Q publisher Anya Lorimer, Sara Sarib and Anthony Matahlija, I've never been to Timor Leste, officially, the Democratic Republic of Timor-Leste. We arrive early at Darwin Airport, grateful to have booked the Catalina Lounge to relax before the flight with much-needed coffee and breakfast.
Here, we're greeted by Connie Jape, our Timor Leste tour extraordinaire who, in just a few hours, will be bustling us here and there with good humour and generosity, proud to show us her birth country.
After the short Airnorth flight, our Welcome to Timor-Leste greeting begins on the tarmac. At an outside counter, a $US30 entry visa is quick and easy. Just a few steps inside the terminal, the customs officer stamps my passport, smiles and tells me to enjoy my stay. I'm immediately disarmed; the last time a customs official said that to me was in about 1990.
Onboard the free hotel shuttle, it's a short trip to the Timor Plaza Hotel, which is conveniently located, as the name suggests, in a plaza, complete with supermarkets, restaurants, specialty stores and more, including a cinema, massage and spas. After an early check-in by the friendly staff and a quick refresh we're ready to explore.
Timor Leste is an interesting blend of traditional Timorese, Portuguese, Chinese and Indonesian influences with a population of around 1.2 million; Dili's about 250,000. It's busy-ish, but not Asian busy in traffic, noise, smell or the overuse of vehicle horns.
We start our tour on a hotel cart of all things, but we're only going around the corner. In the December heat, like Darwin but without the extremes of humidity, it's a great choice.
At the state-of-the-art Jape A Lem medical clinic, we meet Dr Haunara Caldas and Dr Maria De Araujo, who've been at the clinic since its opening two years ago. Providing free services for locals, the clinic is named after Connie's grandfather and is one of a number of Jape initiatives that support grass-root organisations which, I quickly come to learn, is hallmark of the Jape family.
Another of these is the Dominican Orphanage in Bidau Licedere. While sacks of donated food and supplies are unloaded, we give gifts of books, activities and colouring supplies. The orphanage houses 35 school-aged girls and, after a welcome song and a Christmas one, they sit politely on the other side of the room before we go over to chat.
The girls show us around the basic but inconceivably-tidy dormitories (35 tidy girls!) and sweetly, one takes my hand and leads me proudly to the library and the garden. We're completely enamoured by these genuine, kindly girls, whose happy faces belie their circumstances. As soon as we climb back into our cars, we begin our plans for donations of the educational and fun variety.
Everything is close in Dili and soon we're at Arte Moris (Living Art). Its eclectic mix of art – from massive statues with recycled materials like thongs and bottles, to paintings and sculpture – is full of inspiring political, social, cultural and personal statements. It's not only a free art gallery, but also a free art school and an important centre for Timorese youth. We're here for about half-an-hour but the art is so interesting, Anya and I could've easily stayed longer.
The Tias Markets are next and if you want to pick up some authentic handmade textiles, this is the place. The colours are vibrant and the sellers happy to let you browse without hassle. I pay first asking price, the quality of the product well worth it, but many visitors barter. It's staggeringly hot in the markets, and we're sweating buckets when we leave.
Before arriving in Timor Leste, I knew about the Balibo Five journalists and the Australian-led peace-keeping mission ahead of the vote for independence in 2001, but little else. The Timorese Resistance Archive and Museum corrected all that. It documents the long and bloody fight for independence. It's sombre, chilling and confronting, and includes a video > of the Santa Cruz massacre. The footage, smuggled out of the country, changed the fate of Timor Leste – the world no longer ignorant to the atrocities occurring under Indonesian occupation. It really is recent history and makes you realise that just about everyone living in Timor Leste has been personally touched by this fight for independence, which was granted in May 2002. If you want to read it all, allow a few hours. A visit is a must and entry is just $US1.
A bit shell-shocked, we leave the museum for the Santa Cruz cemetery, the site of the Santa Cruz massacre in 1991. Sara and I walk in but can't stay. Instead, we wait out the front where the smiles and antics of the kids seem to highlight the remarkableness of the people and their culture.
We visit the fruit market in Lecidere but you'll find any number of stalls all along the beachfront. The fruit and vegetables are fresh and tasty, and I'm led to believe the fish, caught daily, the same. Munching on red bananas, we follow the picturesque coastline to the Cristo Rei of Dili, a 27-metre high statue of Jesus on the hill. If you want to get up close you can hike the 597 steps to the top.
We stop by chance at the Letefoho Speciality Coffee Roaster, and boy, am I glad we did. As a former Melbournite, coffee is one of my obsessions (my husband might say, addiction) and I used to run a hobby coffee business. Quality – of beans and barista – is paramount. My first surprise here is soy milk, and the second, the coffee itself. This is one of the best I've tasted, so I promptly buy half-a-kilo of beans. I'm not alone in my obsession, for the rest of the trip Anthony finds ways to sneak in more visits.
We quickly discover Timor Leste is a coffee mecca. The industry accounts for some $26M or 24 per cent of the country's total exports and produces some of the world's best single source organic beans. Introduced by the Portuguese, the bushes grow relatively wild in the hills, with no need for pesticides or soil additives, and are picked and processed by villagers, who benefit from fair trade prices. There are several roasters to choose from.
Dinner at Timor Plaza Hotel's Panorama restaurant is a delicious affair – a selection of international and local cuisine with farm fresh ingredients. Next door is the Sky Garden Terrace and it's pumping with people and live music. Timor Leste has a variety of dinner options, including at Hotel Timor, where Portuguese fare features heavily. The hotel itself has old world charm and no lift to the first floor (stairs only) and the rooms are a tasteful blend of traditional textiles and modern conveniences.
The next morning, breakfast is at the Beachside Café, and it's sand-between-your-toes, tables-on-the-beach dining. With freshly picked produce, it's the perfect start to our day. We all love our custom-made juice combinations and fair to say, I have the best Bircher-style muesli I've ever tasted. Unexpectedly, we also find a Darwin connection. Michael Smith, the café's owner, is the man who recreated the original route of the Great Air Race for its centenary, touching down in Darwin on 10 December at 3.45pm – exactly 100 years after the winning crew landed in the Territory.
With a keen interest in film (he's the co-owner of Yarraville's Sun Theatre), Michael started the Beachside Cinema at the café with free movies on the beach on Friday nights in the dry. In 2011, he also founded Cinema Lorosa'e, the travelling cinema with a large inflatable screen. Employing Timorese locals, Cinema Lorosa'e visits all 13 municipalities of Timor Leste's, including Oecusse (the municipality surrounded by Indonesia and the sea) and shows films (this season's, The Sapphires) dubbed into Tetum, the local language. Preceding the film are health and environment messages (like "a house is not complete without a toilet" and the importance of litter clean-ups) along with locally-produced short films. Beachside Café manager, Mel Horne, an Australian who's been in Timor-Leste for seven of the past 10 years, and is a wealth of local knowledge, says the free cinema is hugely popular.
Before our breakfast, cows wander along the beach and during it, a healthy, placid dog lays under the table without begging or taking much notice of us at all. Such is the free range of animals here, chickens randomly cross the road (prompting jokes) and wild horses live at a private beach around the corner from the Cristo Rei. All the animals appear well fed and healthy and the locals seem to accept them as part of the community.
Back at the hotel, we met Pam Jape and she promptly hands me motion sickness tablets because we are heading for the hills! While road progress has been made in Timor, long stretches are excessively bumpy and dusty but the views are spectacular. It takes us about two hours to travel 70 kilometres to Maubisse. A picnic lunch is packed for us to enjoy at the Pousada de Maubisse, an oasis on the hill with a bird's eye view of the surrounding mountains. A former administrator's house (all the administrators' houses were on hilltops in the villages), you can also stay here.
Afterwards, we return to Dili and to the site of a planned resort (with the wild horses). Kitted up on quad bikes, we drive down the beach and onto the road where no-one blinks an eye, except a local on a motorbike who rides beside us for a while grinning, no doubt fascinated by our bulky helmets, he himself without one. Helmets are as optional as seatbelts, and less common than riding in open trucks. One truck had at least two dozen excited, chanting children in the tray (and three in the front next to the driver) who laughed and cheered when they saw me taking video from the passenger seat when we passed.
The mountains may offer world-class trekking and waterfalls but it's the sea, with its abundance of wildlife and its pristine coral reefs that make this trip all the more memorable. In the safe hands of Fizzy and Fernando from Compass Diving, we set off for the one hour boat ride (sea sickness tablets taken) to Ataúro Island. Within 10 minutes, curious and playful Fraser dolphins swim around our boat, encouraged by Fizzy's whoops and clapping, which we soon join in with.
With blue seas surrounding us, I see what tour guide Leonardo meant when he said "Maubisse's in the belly of the crocodile". Seen clearly from the boat, the land is in the shape of a crocodile and Maubisse in the hills, is in its belly. And yes, there are crocs here, but they're mostly in the south coast and southeast part of Timor Leste.Further north at Ataúro and in and around Dili, Fizzy Moslim, in her four years here, has never seen them. There's lots of other wildlife though. >
The Wetar and Ombai Straits are deep water channels running the length of Timor to the north and their currents create a type of cetacean highway. Between October and November (and often longer – we missed them by a day in early December) are migrations of blue and sperm whales and their calves. All year round, you can see many marine species including orcas, melon-headed and short-finned pilot whales, spinner and spotted dolphins and even dugongs. On the lookout from the boat, we're fascinated by countless flying fish and their tricks.
Ataúro Island has been dubbed the Last Coral Kingdom and, according to research, could be the world's only remaining climate refuge for coral. Fizzy says the coral and the exceptional diving is the reason she stays. It's an enviable seascape, just around Ataúro Island for instance, 253 reef fish species have been identified. The other appeal is the isolation – we are the only ones here.
We snorkel for more than an hour, marvelling at the coral reef through clear waters. It looks like a sprawling, shimmering underwater city made of broccoli mounds and mushroom shelves, tubulars of pinks, and goblets of greens and blues. Colourful fish swim around golden brown beards, brilliant blue starfish cling to mounds next to wiggling coral fingers and tortilla-shaped fans. A black and white sea snake breaks the surface for breath before hiding once more, the fear of seeing it quickly forgotten.
Elsewhere in the world, this type of pristine environment would be swarming with tourists, which is exactly Timor Leste's dilemma and why local tour operators are pushing for eco-tourism laws to protect the area. Progress is slow but steady; in September a Marine Tourism Association was formed.
Timor Leste's tourism industry is in its infancy, but you'll still find world-class experiences, a friendly welcome, excellent coffee and a fascinating blend of cultures. If you've often thought of going to Timor Leste or it's new on your radar, 2020 is the perfect time to take the plunge. TQ
Travel Tips
From sea to land, there's so much to do in Timor Leste, but whatever you do, the advice is to pre-book everything, even transport, particularly if you're only going for an extended weekend, which is highly doable from Darwin. There's no Uber, and while there are yellow and blue taxis, communication is sometimes difficult (but you'll get lots of smiles). There's the Microlet, the colourfully painted local buses, but there are no maps of routes, so unless you can find out exactly where each number is going, use them as a tourist experience rather than for a specific destination.
There are several booking agents that you can see in Darwin, but Lisa Malnar is our agent of choice. Not only is she obsessed with Timor Leste (she's visited three times in the past three months) she works with individuals and groups to tailor holidays depending on your interest. It's not expensive and Lisa has the added bonus of providing discount rates. Flights and two-night hotel packages start at $699 per person. We stayed for three nights, but could easily have stayed longer.
Currency
Timor Leste doesn't issue banknotes, so the currency is United States Dollars (USD). Purchase cash before you leave Australia. If buying at the markets, use small notes. Change under US $5 is given in Timorese coins, known as centavo coins. This is not explained, but it's fine, they're worth the equivalent of US coins (100 centavos is one USD) but the only use for them is in Timor Leste. There's no Mastercard at all on Timor, but Visa is accepted in most hotels and established shops, although it's not always working.