Territory Air Services
TAS FLYING HIGH WITH NEW DEAL
The high standards and professionalism of a Darwin-based air charter company have been recognised by the granting of a prestigious contract with a $1.5 billion seafood project.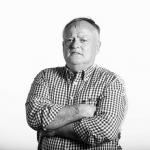 Words by

Nigel Adlam
Published

05 October 2021

Territory Air Services has been operating flights to and from the giant Sea Farms project on Legune Station, near Timber Creek. Chief executive Brenton Hurt and his company director wife Anne are delighted.
"Getting contractors, staff and anyone else where they need to be, when they need to be there, is how TAS can be most helpful to the Sea Farms project and other Territory businesses," Mr Hurt says.
"With the start of the wet season just around the corner, the reliance on air charter such as that provided by Territory Air Services once again becomes so important in an area such as Legune Station where rains bring about both abundance and challenge in equal measure."
Territory Air Services provides charter services to all parts of the Northern Territory, the eastern Kimberley region of West Australia and parts of north-western Queensland.
The company started as a single plane, single pilot operation – and has now grown into a fleet of 10 five-seater single engine and two seven-seater twin engine planes with 15 full-time pilots, all based in Darwin.
TAS is renowned for providing safe, flexible and reliable air charter services for businesses, tourism operators and individual customers from all over Australia.
"If you're wanting to get to a location in the north of Australia chances are Territory Air Services can get you there," says Mr Hurt, who has been flying in the NT for more than 30 years.
Brenton is respected for his wealth of practical general aviation knowledge and for developing TAS into a sought-after service for businesses needing to get the job done in often tricky locations.
Ms Hurt says: "One of the challenges for any business in the Territory is the vast distances and the limited options for getting out to remote communities in the wet.
"Here at TAS we do whatever we can to ensure our customers get the service they need to keep operating all year round.
"Right from when you pick up the phone to talk with our operations team our approach is to make people feel welcomed and provide options for air charter services in the most cost effective, hassle-free way.
"This flows through to our pilots, who are known not only for their flying skills but also their friendly, professional approach with customers.
"We've retained a strong focus on customer service throughout our growth, which means we enjoy a great relationship with our regulars, who we love to see come through the door.
"We pride ourselves on making people feel comfortable and confident to fly with Territory Air Services.
"Our pilots are experienced in remote area flying and often after time with us they progress rapidly in the aviation industry."
The steady growth in demand for its charter services means the apron in front of Territory Air Services at Darwin airport is often empty from early in the morning until late in the afternoon.
Despite Covid, TAS planes racked up nearly 10,000 charter hours and carried about 10,000 passengers in 2019-2020.