Hospitality NT
STRIVING TO DO EVEN BETTER
The Territory's hospitality industry has always been unique and diverse with frontier beginnings.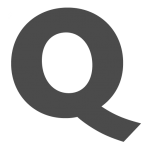 Words by

Alex Bruce
Published

05 April 2022

It has seen significant growth in new and diverse offerings – small bars, gin distilleries, local breweries, cocktail bars, restaurants focused on local produce and much more.
As the peak industry representative for hospitality in the NT, we are biased, but do believe that our venues and staff punch above their weight in providing high standards in food and drink experiences as well as customer service.
Only recently the much-loved local favourite Noonamah Tavern won national recognition as the best cold beer on tap across the country.
Could we do better? Sure. But for a very small population with a transient workforce and seasonality of trade, we believe what our staff achieve day in day out is above and beyond.
To make our industry's knowledge and skills even better, at the beginning of the year, we partnered with Samuel Smith & Sons and Yalumba Wines and put Darwin-based staff through the globally recognised Wine & Spirit Education Trust course.
WSET is recognised as the international standard in wine knowledge and improves our workforce's understanding of:
environmental factors, grape-growing, winemaking and maturation options that influence the style and quality of wines made from eight principal grape varieties: chardonnay, pinot grigio/gris, sauvignon blanc, riesling, cabernet sauvignon, merlot, pinot noir and syrah/shiraz
the style and quality of wines – made from 22 regionally important grape varieties and produced in more than 70 geographical indications around the world
how grape varieties and winemaking processes influence key styles of sparkling wines and fortified wines
key labelling terms used to indicate origin, style and quality
principles and processes involved in the storage and service of wine
principles of food and wine pairing
Participants said the course greatly improved their knowledge, which they will take back to their workplaces and improve the customer experience.
Thanks to the support from the NT Government, our Local Hospitality Upskilling & Development Fund training will continue to deliver the course in Alice Springs and Uluru, ensuring that Territorians and tourists get great food matched to fantastic wines wherever they travel.By supporting hospitality staff through this training, Hospitality NT hopes to facilitate and continue a culture of professional development, which will not only better themselves and their career paths, leading to better workforce retention, but will also continue to lift the standards in our industry even more.