Paspaley
SOPHIA ACHIEVING BY DESIGN
Sophia Paspaley learnt at a very young age that there are undoubtedly privileges and benefits to being born into a prosperous and influential family – but there are also great responsibilities.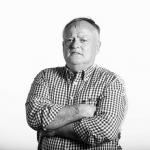 Words by

Nigel Adlam
Published

01 October 2020

It's part of the family philosophy that everyone stays grounded by learning as many aspects of the business as possible. Her father Nick Paspaley is the executive chairman of Paspaley Pearls, which is based in Darwin and has 20 pearl farms strung along the north-west coast.
Sophia is the youngest of Nick's four children. The eldest sibling is Clare, a Director of Marketing, followed by James, who is the Chief Executive of the family business. Mick, who is two years older than Sophia, is a pearl diver. By the age of 12, Sophia was learning the ropes of the pearling industry with Mick.
"I used to spend my school holidays on the boats with my dad and brother. I remember when I learned how to open shell – I was only 12 years old. "I loved it so much that the first thing I did when I finished school was go back out to the pearl farms with my dad and brother. You couldn't keep us away if you tried."
Sophia describes her two favourite roles on the pearl farms: opening pearl oysters in the tanks to prepare them for seeding and placing panels of oysters back into the ocean once the seeding is done.
"We call that job 'dumping', but it's actually a very gentle procedure. Once the panels are in the water, you have to tend to the diver while they inspect the lines underwater." Mick is a drift diver. "He is a drift diver, so his job is to collect wild shell from the seafloor. The drift divers have the hardest job on the boat. My brother does eight dives a day, about an hour each. So, he spends most of his working day underwater."
Sophia would like to experience pearl diving at least once in her life. "I have such a great respect for our pearl divers – they are the elites in the business if you ask me."
She is proud of being part of a Darwin family that produces the finest pearls in the world but is far from being a self-entitled young woman – she is fiercely independent and determined to succeed in her right and by her own merits.
"I'm going to do something for myself, something that I've achieved." she says. "It's important for me to stand on my own feet."
Sophia is only 21 but already has her own handmade jewellery business – simply under her own name Sophia Paspaley. She was just about to market her brand in the United States and Europe when Covid-19 struck.
Sophia began learning the craftsmanship of jewellery at the Paspaley atelier when she was about 13 years old – during her time off school, she was either pearling or making something in the family's workshop.
"It started out as a hobby, making silver trinkets, until my skills had developed enough to work with finer materials like gold and pearls."
Sophia was 15 when she made her first gold jewellery pieces.
"My goal at the time was to own a piece of fine jewellery that I had made myself with a pearl that I had harvested myself. But once I fulfilled that goal, it became something much greater as it gave me a hunger to create more."
By the time she was 18, she had her first private commission for a pearl bracelet. "That's when I decided that I wanted to design and make jewellery when I finished school. The commissions kept coming and that was the beginning of my career and my brand."
Sophia designs and makes all her own jewellery that she sells, including bracelets, earrings and necklaces, and sources gems such as emeralds and diamonds herself from trade fairs around the world, as well as using her family's pearls.
"It is very important to me that I know exactly where the gemstones in my jewellery come from, which is why I select them all myself. I believe a gemstone can only truly be beautiful if it benefits all those who were a part of its journey from discovery through to the purchase."
She is keen to exhibit her designs in overseas trunk shows – short-term displays of quality goods, such as fashion labels and jewellery, at high-end stores.
Sophia was invited to have her first trunk show in July last year, which was hosted by the Pearls Room, a luxury jewellery store in Kastellorizo, Greece.
"I packed a suitcase of my tools and took them to Kastellorizo, set up a bench and made jewellery in front of the store's customers for three weeks."
Kastellorizo is the charming Greek island in sight of the Turkish coast where her grandfather Nick Paspaley Snr was born. He migrated to Australia in 1919 and started work in the Western Australian pearl trade at the age of 14. "I'm proud of being Australian and I'm proud of my Greek heritage.
"And I love designing jewellery. I don't always know where my inspiration comes from, but once I start designing, I can't stop. The ideas just keep coming. "Sometimes I pick up a pearl and it just 'speaks' to me. Pearls are not always perfectly shaped – they have character, which means I can often see something unique or unusual about them."
She shows off a beautiful drawing of a bee jewel and says: "That took me a week to draw. I don't think that drawing is my strongest point, but I've got a good eye for detail. I am much better at creating a physical jewel than I am at drawing one."
One of her designs, Starry Night earrings, is available in the Paspaley boutiques. She is now working on a new collection for Paspaley Pearls called Delfini, the Greek word for dolphin. "My father asked me to create a collection that would represent this new chapter of life as the world tries to recover from the coronavirus crisis. The dolphin is seen as a symbol of resurrection and good luck, which I think is appropriate.
"I wanted to mix pearls of different shapes and colours to create something funky and uplifting." She is even building her own website for her brand. "I could have had someone else do it for me, but I wanted to learn how to do it myself. I love a challenge."
Sophia was born in Darwin and went to her father's old school, St Mary's, in the city centre. "I'm pleased I was born in Darwin. It's such a quirky, friendly place, so laid back. It's very multicultural and there's a big Greek-Australian community."
Sophia's high school experience wasn't so happy – her family relocated to Sydney, where she studied at Ascham School for almost five years. "I hated it. It was all girls, which I wasn't used to, and I was the only girl from Darwin and one of the only Greeks.
"I didn't fit in with the Eastern Suburbs crowd. I'm a real Darwin girl – I like rock 'n' roll and fishing. I found that life in Sydney was so rushed and competitive. I really missed the Darwin lifestyle." Sophia had a lucky break halfway through Year 9.
Mick went to Malvern College, one of England's top private schools, on exchange. Sophia visited him at the college during her school holidays and fell in love with the place.
Her brother wanted to continue his studies at Malvern, so he and Sophia were allowed to apply to the college, and both were accepted and started later that year in September. It turned out to be one of the best experiences of their lives.
"I loved it. There were girls and boys, and I made friends from all over the world – Nigeria, the Middle East, Europe, all over. There was an astounding mix of students from all different walks of life, with the occasional Arab sheikh and European royal.
"We were all so different from one another, so in a way we were all the same – at least, we treated each other that way. It was beautiful.
Sophia gained three A levels – French, German and Economics – but decided to work in the Paspaley jewellery workshop rather than go to university.
"Here in Australia we don't have the same kind of jewellery courses that they offer in parts of Europe. I decided my time would be better spent on the bench learning directly from the master jewellers at the Paspaley atelier. Our master jewellers mostly come from parts of Europe where the jewellery trade is still highly celebrated and decorated. They have been a tremendous help to me."
When Sophia was studying in England, she took some time off school to attend L'École Des Arts Joailliers (The School Of Jewelry Arts) supported by Van Cleef & Arpels in Place Vendôme, Paris. She learned the art of gouache rendering, the traditional method of painting jewellery designs, and the basics of stone setting and wax carving, among other jewellery-making techniques.
Sophia has been interviewed by L'École for a new pearl course, which is in development. The Darwin girl returned home with more than just good memories of England – she was soon joined by her boyfriend from Malvern College, a Ukrainian-Korean named Artem Li.
Artem is a competitive weightlifter who holds more than a dozen records in the Northern Territory and recently held two national junior records. He won second place at junior and under-23 Australian championships last year. The couple live together in Darwin and are planning their future together. Artem is teaching Sophia how to speak Russian. "It's harder than French and German," she says. "About as hard as Greek." TQ