Nutrien Ag Solutions
SERVING THE COMMUNITY
Nutrien Ag Solutions is an integral part of the Australian agricultural industry.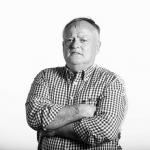 Words by

Nigel Adlam
Published

01 July 2020

The company's generations of experience have made them experts in a range of different farming areas, including precision farming services, rural merchandise, animal health, fertiliser, agricultural services, water, finance, insurance, and the marketing of livestock, real estate and wool.
Nutrien Ag Solutions are the largest distributor of both farming supplies and fertiliser in Australia and provide unparalleled access to solutions. The team of more than 4000 farming experts are committed to upholding the mission and values that make the business the ag retailer of the future.
After decades of serving Australian farmers as separate companies, Ruralco and Landmark combined in 2019 to become Nutrien Ag Solutions, marking a new era in Australian ag retail. At the Katherine branch, Ben Coutts leads a team of 10 staff offering the full suite of Nutrien services to local clients.
In March this year, the Landmark and Territory Rural brands merged to form Nutrien Ag Solutions – Katherine. The company has many strengths, including supplying animal feeds and supplements, building material and fencing products as well as servicing the cleaning, industrial and mechanical industry with a large range of cleaning chemicals and paper products.
They also have a large range of mechanical lubricants. Mr Ben Coutts says: "We are deeply committed to serving and supporting the NT cattle industry as well as the local community." The company's mission is to always have:
• Unrivalled expertise: They employ the best and brightest minds, supported by an extensive network of corporate branches, franchises, members and agents. The local team of experts located right across Australia understand agribusiness – the challenges and opportunities they face. Simply, Nutrien understands your needs and what matters to you.
• An extensive range: Nutrien have a wide range of value-driven offerings, including merchandise, fertiliser, farm services, water, livestock, finance, insurance and real estate.
• Innovation: The company takes pride in growing value through innovative technologies, providing you with unparalleled access to solutions.
• Strong supplier relationships: Nutrien fosters close relationships with suppliers and partners, offering the company access to the latest developments and ensuring customers are always up to date.
The Nutrien Ag team have been supporters of the Katherine Isolated Children's Parents' Association for many years. Through their fundraising efforts each year, they helped geographically isolated students from across the Territory to not only pursue educational opportunities they could only ever dream of but fight for equity of access to education for all remote Territory kids.
The Nutrien team really embodies the true spirit of community," says ICPA Katherine branch president Kerrie Scott. "We can't thank them enough, and we couldn't do what we do without them." TQ
CONTACT
Nutrien Ag Solutions – Katherine
33 Chardon Street, Katherine East NT
0850 08 8972 2311