Budget Infrastructure Investment
ROADS TO RECOVERY
The Northern Territory is set to benefit from the Federal Government's record $110 billion infrastructure investment over 10 years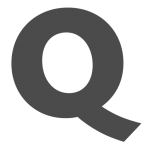 Words by

Contributor
Published

06 January 2021

The Northern Territory is set to benefit from the Federal Government's record $110 billion infrastructure investment over 10 years, with an additional $9.7 billion delivered nationally in the 2020–21 Budget bringing total infrastructure investment in the Territory to over $2.7 billion since 2013–14.
Key investments include $120 million to upgrade the Carpentaria Highway and $47 million for National Network Highway Upgrades across the Territory.
Prime Minister Scott Morrison says nationwide, this unprecedented rolling investment pipeline will support an additional estimated 30,000 direct and indirect jobs over the life of hundreds of JobMaker projects to get Australia back to work and back in business.
"This includes an estimated 1,500 additional direct and indirect jobs across the Territory," the Prime Minister says.
"The substantial injection of funding delivered in this year's Budget shows the Government is serious about laying the foundations for an infrastructure-led recovery from the economic shock of the pandemic."
Deputy Prime Minister and Minister for Infrastructure, Transport and Regional Development Michael McCormack says the Government is focused on delivering priorities and boosting local jobs as part of Australia's road to recovery.
"We will draw on local businesses to stimulate local economies through an additional $1 billion for local governments nationwide under the Local Roads and Community Infrastructure Program," the Deputy Prime Minister says.
"This investment builds on the initial $500 million announced in June 2020 and will support an estimated 3,000 direct and indirect jobs over the life of the projects nationwide.
"We have also committed an additional $2 billion nationwide for a new Road Safety Program, which will fund life-saving upgrades, including wire rope safety barriers that can reduce accidents caused by running off the road or swerving into the wrong lane and rumble strips to alert drivers and riders that they are moving out of their lane.
"This additional investment builds on the $500 million we are already delivering for Targeted Road Safety Works."
Minister for Population, Cities and Urban Infrastructure Alan Tudge says the Government is driving the delivery of major infrastructure projects to map the economic road back from the pandemic, building the economy and providing certainty for business over the long term.
"Key investments across the Territory include $120 million for upgrades to the Carpentaria Highway and $23 million to upgrade the Stuart Highway at Coolalinga," Minister Tudge says.
"The Australian Government will continue to invest in the Territory economy in the coming years, including through new commitments such as $47 million for priority upgrades to the national highway network."
Senator for the Northern Territory Sam McMahon says these investments will deliver on the Government's economic plan for a stronger and more resilient Australia, boosting the economy, meeting our national freight challenge and getting Australians home sooner and safer.
"The Government's commitment to infrastructure of critical importance continues across the Territory, supporting local jobs and businesses at the time it is needed most," Senator McMahon says.
For more information on investments in the Northern Territory, visit