City of Darwin
RECORD BUDGET
The City of Darwin has approved a record $71.77 million budget – and it includes a freeze on residential and commercial rates.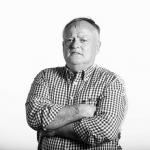 Words by

Nigel Adlam
Published

01 July 2020

Lord Mayor Kon Vatskalis says: "This is the first time ever City of Darwin has not increased rates – and following Covid-19 this is exactly the right time for them not to be increased."
Other highlights of the 2020-21 budget are $25 million towards the redevelopment of Casuarina swimming pool, $3.8 million for tree planting and beautification, and a doubling of the Disaster Contingency Reserve to $2 million. In response to Covid-19, the council has allocated $7 million to aid in recovery, with $4 million for an expanded hardship policy and $3 million for ward projects.
Mr Vatskalis says the budget builds on the record infrastructure spend in the 2019-20 budget of $54 million, incorporating projects designed to improve the amenity of streetscapes, support the community and achieve Council's vision of a City of Colour. Other key infrastructure projects included in the 2020-21 budget include $15.5 million for upgrades at the Shoal Bay Waste Management Facility, $3 million to improve road networks, $1.6 million for construction, refurbishment and development of path networks, and $500,000 towards street and public lighting.
With the arts industry in Darwin negatively impacted by Covid-19, City of Darwin is providing support with $1.6 million allocated to sponsorships, grants and operating subsidies for community events, festivals and not for- profit organisations, and $100,000 for public art development. Employee costs have been kept at 2019-20 levels, reflecting Council's commitment to hold overall recruitment, with materials and contracts also kept at similar levels while maintaining service delivery standards.
With total assets valued at $1 billion, City of Darwin is committed to implementing its Asset Management Framework and Plans in the 2020-21 financial year, which aim to identify further opportunities for savings and improved efficiencies. Operating expenditure is $122 million and operating income $106.8 million, representing similar levels to last year.
"This record capital budget includes investments in major projects across the municipality," says Mr Vatskalis. "Council commitments outlined in this budget will underpin our economy and provide employment opportunities, which are so important right now. "I continue to be passionate about the beautification and greening of our city and I'm delighted to announce significant funding in this area.
"This is an exciting time for Darwin and for Council. "Our draft 2020/21 Municipal Plan and budget represents a significant investment in our local economy, providing a strong foundation for Darwin's long-term future as we recover from Covid-19."
Council will continue to collaborate and partner with the Northern Territory and Federal governments, peak industry groups and key stakeholders to address and resolve challenges in a positive and productive way for the betterment of the community. The draft Municipal Plan was endorsed at a Council meeting on 2 June and was available for public viewing and submissions for 23 days. TQ