Publisher's Letter
Welcome to this very special edition of Territory Q.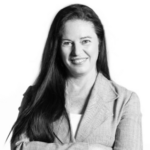 Words by

Anya Lorimer
Published

10 July 2023

We are immensely proud to partner with the Northern Territory Government and Darwin Major Business Group to promote Facing North, an exhibition being held in Parliament House, Canberra, in August. Facing North's mission is to impress on interstate decision-makers, particularly politicians and potential investors, that the Territory is a great place to live, work and invest. As business owner Michael Sitzler, who worked with Steve Margetic to turn a small Alice Springs construction company into a major Defence contractor, says: "People are coming to realise that we are uniquely positioned geographically to play a substantial role in our country's economy and wellbeing. We want to convince others that the Territory is a great place to do business, that there are many opportunities still to be realised in Northern Australia."
The Territory has a firm economic bedrock on which to build – a thriving LNG export industry, a burgeoning onshore oil and gas industry, the birth of a spectacular green manufacturing hub, mining and a cast-iron commitment of billions of dollars in Defence spending. We now need to attract more – more of everything. More industry, more Federal Government agencies, more people, especially skilled working families, and more international students.
We have much to offer, including a geographic location that was once seen as a tyranny of distance but is now recognised as our greatest asset. There are 25 million people to our south but a couple of billion within five hours' flight to our north, hence the name "Facing North". The middle class in our South-East and East Asia neighbours is greater than Australia's total population. These countries want our services, our know-how, our goods. It is obvious to those of us who call the Territory home that Australia should be looking north. Australia's future and prosperity as a nation relies on it.
On top of marvellous economic prospects, the Territory has something extra special to offer the world – a unique, happy, friendly, multicultural lifestyle. Yes, we have our problems, although those problems are grossly overstated by other media. Despite our difficulties, despite our challenges, the joy of living in the Territory is unsurpassed, not only in the Lucky Country itself, but the world. Please, join me in shouting that from the rooftops.
This edition again carries great stories from the mining and resource sectors, plus positive content about Aboriginal organisations. Read how Traditional Owners are rising to another great challenge – laying the economic foundations for a prosperous future for the generations to come. There are about 470 Indigenous owned-businesses in the Northern Territory, many in joint ventures and many operating from Aboriginal communities. The key difference between Aboriginal community-owned businesses and other enterprises is that the profits go back to the community.
The message of self-determination and celebration of culture was on show at the Barunga Festival. The united stand from all four land councils for the Voice – leading into a three-day celebration of culture, sport, live music and arts with more than 50 registered media – put Barunga on the map. The festival, which has been running since 1985, this year marked the 35th anniversary of the Barunga Statement and the first year of the event being handed back to Bagala Aboriginal Corporation. Campaign Edge Sprout worked in consultation with Bagala to coordinate the event, which saw the community of Barunga swell from 360 residents to more than 5000. The cross-cultural sharing, vibe of the community and songlines communicated through traditional dance are all highlights for Indigenous Tourism and provide a positive national narrative for Aboriginal people. I could not have been prouder of my staff, the production and site crew, and stakeholders, and the quality of the workshops and performers. Barunga is a life-changing event of cultural immersion and one to put on the calendar for 2024.
I'm proud of what the Territory has to offer and I'm always proud to promote it.
You have got to love a place that is home to characters such as Frankie Dalton and people such as Avril Baynes and personal favourite business superstar Estelle Cornell. Thank you all for sharing your stories with TQ.
Finally, a big thank you to our readers. This is your magazine, so if you have a business or story that needs to be told, please contact us. For a small population such as the Territory, with so much going for it, the worst secret is a good news secret.