OCTOBER BUSINESS MONTH – DECLAN MILLER INTERVIEW
Creative Director Stick Mob Studio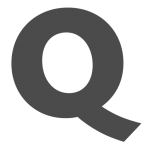 Words by

Contributor
Published

06 October 2021

How did the idea for your business come about?
In 2017, as a year 8 student, I created a storyboard about time/space travel to the inland sea after attending a local sacred site tour with Arrernte Elders and geologists. I showed this to my teacher at school, Ms. Cowan. This started a chain reaction – suddenly many artists began working on my story … Several students got involved but their individual creative skills meant that they began telling their own stories.
Stick Mob arose out of this moment, where the group now involves four dedicated young First Nations writers and illustrators, nurturing their passion and skills for storytelling. We create visual stories and engagements through a broad range of media including graphic novels, podcasts, storyboards and skills sharing. In August of this year, we published the first of our graphic novels in partnership with Gestalt Publishing and the Indigenous Literacy Foundation.
As emerging voices, we have received praise and support from SBS's The NITV Podcast, ABC Radio, NT Writers' Festival, renowned Australian children's author, Andy Griffiths, and are 1 of 4 participants in Desert Knowledge Australia's Accelerator program supporting emerging Central Australian First Nations enterprises.
What has been your most satisfying moment in business?
There have been many satisfying moments in setting up and growing Stick Mob. Holding my graphic novel, 'Mixed Feelings' in my hands for the first time was an emotional moment as it made me realise that this project was real and not just in my head.
Launching our graphic novels at Desert Knowledge Australia (DKA) to a packed room and a large virtual audience was also very satisfying. It affirmed the need for well-planned virtual linkups to connect with family, friends, and fans during these COVID times.
Currently I am working on a series of nine online graphic novels modules to be released later this month via the Stick Mob website. This is a huge challenge, but one I love as I am passionate about sharing the storytelling skills that I have learnt from my mentors with other young people. I enjoy working out how to get my message across using digital technologies to capture and broadcast the key learnings in these modules.
Who has been your greatest inspiration?
So many people inspire me. I believe that Stick Mob has grown because I keep meeting the 'right' people.
Wendy Cowan is one of these people. She taught me in year 8. She is now Stick Mob's Business Strategist as well as an artist in her own right. Wendy listens with great attention to my stories and the stories of the other Stick Mob novelists. She thinks strategically, opening doors for Stick Mob such as working with Wolfgang Bylsma the Editor-in-Chief, Gestalt Publishing, the Indigenous Literacy Foundation (ILF), who published our first graphic novels, as well as being a start-up business with the DKAccelerator Program.
Wolfgang Bylsma and Brenton E. McKenna are also huge inspirations. Wolfgang guided Stick Mob in crafting our graphic novels for publishing. Brenton is a Yawuru artist and graphic novelist from Broome, Western Australia. Stick Mob met Brenton in Alice Springs (Mparntwe) and in Perth at ILF organised graphic novel intensives. He inspires me to keep following my passion to tell stories and to never give up.
I am also inspired by a range of graphic novelists such as Kazu Kibuishio the creator of the Amulet series. Ryan Griffen and Emily K. Smith who created the Clever Man graphic novels, and Ezra McKenna who wrote and illustrated the series, Ubby's Underdogs.
My family, friends, and where I come from inspire my stories. Growing up in Alice Springs (Mparntwe) I am aware of and inspired by the diversity of cultures, beliefs and stories that I encounter living in Alice Springs (Mparntwe).
If you were to write a book about yourself, what would you name it and why?
I would write 'Mixed Feelings' because it includes and touches on a number of things that have impacted my life. Through this way of storytelling I can include sci-fi elements such as time travel and robotics to add to my imaginative storyline.
What kind of culture exists in your organisation, and how did you establish it?
I am often told that Stick Mob creatives are focused on what we love to do while having fun together. We laugh a lot. It is important to me that Stick Mob is a strong and resilient team. We help each other out when we are learning new digital skills or want to test an idea for a story. As part of the DKAccelerator Program we have established best practice art copyright agreements to protect the cultural and intellectual property rights of each artist.